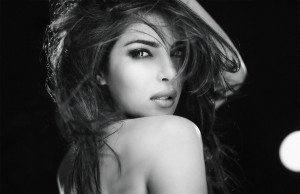 Over last few days it's been said that Priyanka Chopra will be doing an item song in Sanjay Leela Bhansali's Ram Leela instead of the presumed Aishwarya Rai Bachchan. Finally Priyanka has put the rumours to rest by slamming them down.
"It is an upsetting thing. Media reports keep coming about some actor doing this film or has been replaced kind of stories… Its wrong.. when you don't have clarity then do not write it… by doing all these kind of stories you give publicity to someone not needed," Priyanka said in an interview. "According to media, I had all the film offers and now I am replaced again. It is not fair to do source based stories… one must cross check things..," she said.
Priyanka currently plays boxer Mary Kom in Bhansali's production and Ram Leela stars Deepika Padukone and Ranveer Singh.