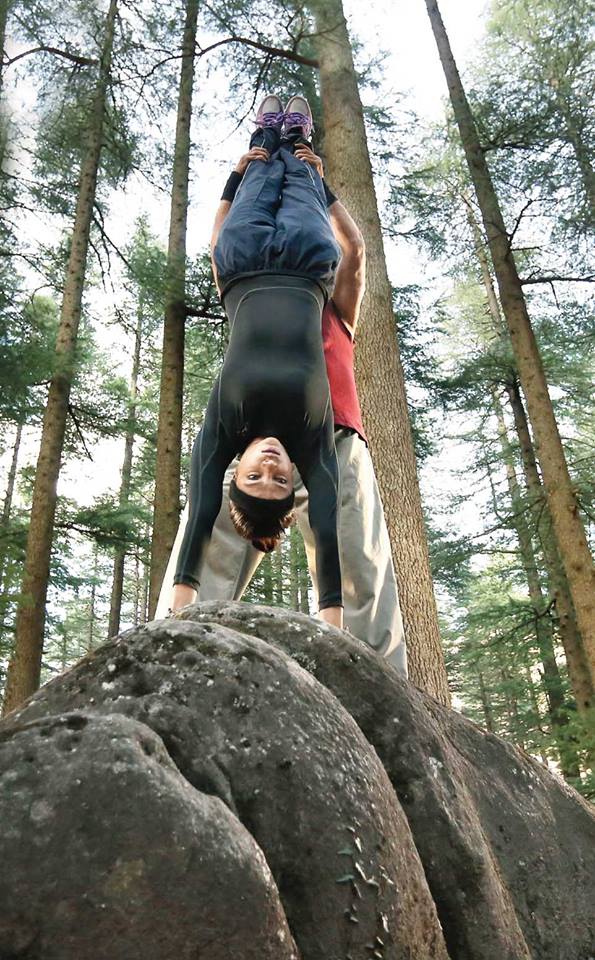 She came, she boxed, she conquered – Priyanka Chopra in and as Mary Kom has delivered her career's finest performance with critics all praise for the film, not to mention, the protagonist Priyanka Chopra who essays the role of the five time world champion and Olympic medalist Mary Kom, in her career's most challenging performance this far.
The biopic directed by Omung Kumar took the highest female film opening despite the ongoing Ganesh festivities, an approximate 8+crores on Day-1, a feat no other actress-lead film has managed to achieved this far.
Touted one of the finest female performances of all time, Priyanka Chopra redefines the term SHERO – carrying the weight of the pugilist's journey on her toned arms, proving yet again that she truly is one of most versatile actresses of our time, with critics unanimously all praise for her performance.
While the industry has seen some stellar performances by leading ladies, this one not only takes the cake but also packs in a punch. So much so, that some of the most popular opinion makers took to the social media to vouch for the film and protagonist Priyanka Chopra.
Says Shobhaa De, "Two World Champions for the price of one! Priyanka Chopra and Mary Kom. Plus, one Superhero, Darshan Kumar as Onler Kom! 6 stars from me!" Adds Kiran Bedi, "Thanku @priyankachopra for such a real performance as Mary Kom. It's Oscar category! This is one of the most inspirational film I have seen."
All praise for National award winner Priyanka Chopra's performance says trade analyst Amod Mehra, "What a knockout performance by PC …Sure to win all the awards this year."
Says Harneet Singh, "Sorry cricket but today the only thing I can say is: I lub boxing, I lub boxing, I lub boxing. What an accomplished and fierce performance by Priyanka Chopra. Great energy."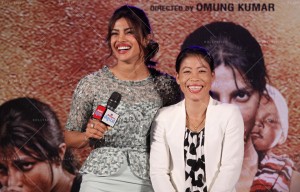 RJ Malishka adds, "So well done Priyanka Chopra. I didn't see even a glimpse of You in the film! You were all Mary Kom"
Says Nishant Bhuse, "Rating the film of Mary Kom's caliber is demeaning – Priyanka Chopra is so real, take a bow…Omung Kumar hats off."
Says Anupama Chopra, "Priyanka meets the challenge head on. Her shoulders and arms sculpted to look lethal. Her face is a fierce combination of rage and vulnerability."
Says Meena Iyer, "Mary Kom is Bollywood's answer to the Oscar-winner Million Dollar Baby (2004), where Hilary Swank plays an amateur boxing champ trained by Clint Eastwood."
Says Faridoon Shahyrar who penned an open letter to the actress, "Mary Kom must be watched by every woman to create a mark for herself in a male dominated society. Every father should watch it to understand that he ought to give his daughter a chance to decide what she really wants to do and support her. All the mothers ought to watch it, for motherhood isn't the end of their career. Here's hoping Mary Kom delivers a knock-out punch in the Ring of Cinema Halls."
Prathna Tiwari says in her movie review on BollySpice, "It is a performance that will no doubt go down in history as one of the finest we've seen from a leading actress. She is as uninhibited and raw as you would hope one would be in such a role. There's no reluctance to immerse into the world of M C Mary Kom. She brings out the innocence of the young Mary as well as the inherent strengths with amazing confidence and ease."
Produced by Viacom18 Motion Pictures & Sanjay Leela Bhansali, Mary Kom stars Priyanka Chopra and introduces Darshan Kumar.