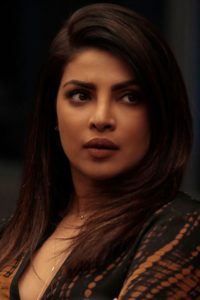 It is official Priyanka Chopra will return as Alex Parrish in 'Quantico' for season 3 ABC recently announced. The show that airs on ABC and in Star World in India currently, will return midseason as a shorter series with 13 episodes.
Priyanka tweeted her happiness, "So excited about the season 3 pick up for #Quantico congrats to everyone who made it happen! #AlexParrish will be back soon.."
Another development is that the drama will not be helmed by show runner Josh Safran. The search for the new show runner is on. Speaking to the Hollywood Reporter Josh Safran said, "My deal on the show was two years only and it's up. I'm leaving the show in a good place and capable hands."
The second season of Quantico has undergone numerous changes in terms of storylines, with the focus shifting from the terrorism to the current political scenario. The show will return to Star World and Star World HD with season 3.
Stay tuned!