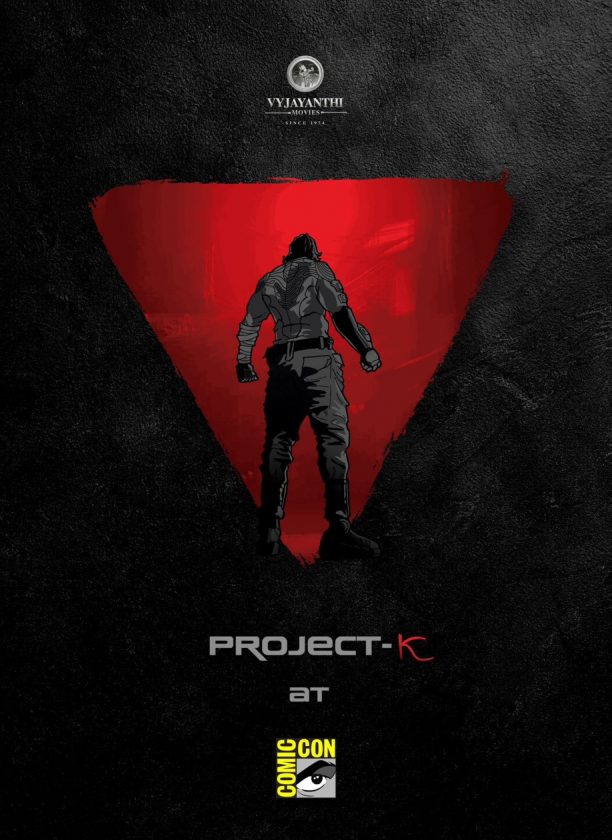 It is probably needless to say. Still, fans are eagerly awaiting the first look at the Sci-fi epic currently titled PROJECT K. Starring the incredible cast of Prabhas, Deepika Padukone, Amitabh Bachchan, Kamal Haasan, and Disha Patani, the film is directed by Nag Ashwin.
Now there is some very cool news! The title, teaser, and release date will be revealed at the San Diego Comic-Con July 19th and 20th! Attending a special session titled Project K: Inside India's History-Making Sci-Fi Epic, will be Prabhas, Deepika Padukone, Kamal Haasan and director Nag Ashwin.
According the the Comic-Con website, "From the heartland of India emerges a unique tale that intertwines ancient mythology with cutting-edge science fiction, all within the captivating Spice Punk aesthetic. Welcome to Project K, the inaugural chapter of India's most ambitious cinematic universe yet. Three of India's biggest superstars, Kamal Hassan, Prabhas, and Deepika Padukone, along with director Nag Ashwin, unveil a glimpse into the future. Experience the convergence of global cinema's superheroes as Project K marks the first time India takes the stage at Comic-Con."
Producer C. Aswani Dutt of Vyjayanthi Movies said, "We are thrilled to present 'Project K"s debut at San Diego Comic-Con. India's storytelling tradition has ancient roots, with its epics serving as the origins for many civilizations worldwide. A world as big as this needs a platform as big to introduce it to the people. Comic-Con felt like the perfect place, where the honesty and enthusiasm needed for 'Project K' will be found."
You can be sure we will be bringing you the Project K news, including the title, teaser and all the scoop, so wait and watch! Keep it locked on BollySpice.com.