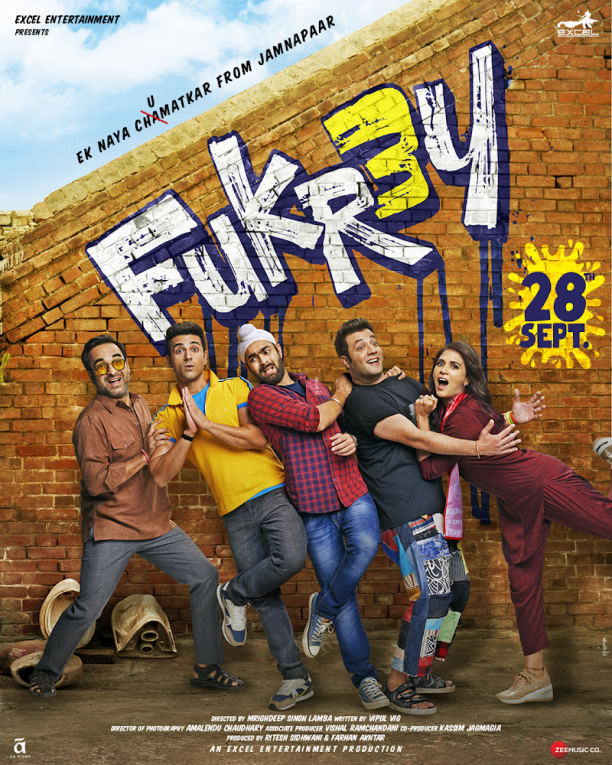 The third installment of the enormously popular Fukrey franchise, Fukrey 3, is getting ready to once again release its madcap hilarity on audiences. The Fukrey cast, including Pulkit Samrat, Varun Sharma, Manjot Singh, Pankaj Tripathi, along with Richa Chadha, are back and ready to entertain you again when the film hits the big screen on September 28th!
It all began with Fukrey in 2013 when we were first introduced to this zany, fun Fukrey world. Then, the second film, Fukrey Returns (2017), was released, and another hit was born. Now, with Fukrey 3, director Mrighdeep Singh Lamba adds even more excitement, funny moments, and, once again, a miracle to the adventures of Hunny, Choocha, Lali, Panditji, and Bholi Punjaban. 
In a lively and heartfelt interview, Pulkit Samrat and Varun Sharma talked with Stacey about their love of this movie franchise, how much the support of the fans means to them, and so much more! 
Hit play!

Thank you, Mr. Sharma and Mr. Samrat, for the fabulous and fun conversation!
Be sure to check out Fukrey 3 on September 28th!