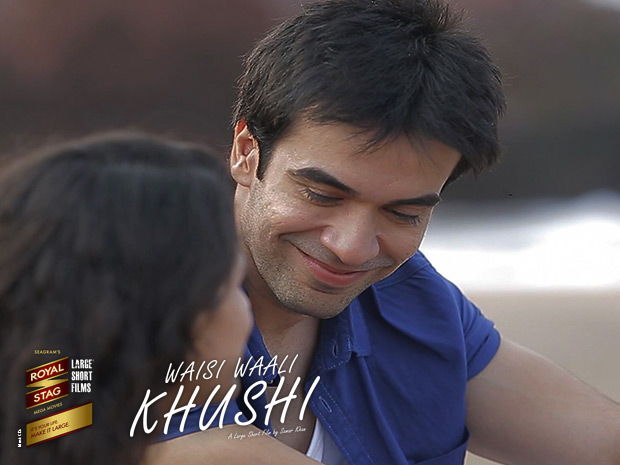 Director Punit Malhotra is changing hats and takes on his first role as an actor in the Large Short Film Waisi Waali Khushi directed by Samar Khan that also stars Masha Pour. The film is part of Large Short Films, which was started by Anurag Kashyap and Sudhir Mishra with the mission to bring small films to audiences. The biggest, best film directors of India bring the magic of the large screen into your computer and mobile. You can find out more here.
About the Punit's perfomance in the 12 and a half minute film the director said, "He is a good friend, so I asked him to act in it and I must say, it has come up very well. He has done a wonderful job."
Check out the synopsis for Waisi Waali Khushi
We spend most of our lives waiting for a moment… That moment when we're not responsible for anyone or anything. That moment when the EMIs are paid and the awards are stacked on the wall. That moment when we could go back to the innocent happiness of childhood, lost somewhere. But what happens when a young, successful banker seizes one moment and decides to make it the one that changes his life? That moment is when his real journey begins… The journey towards his Waisi Waali Khushi.
We have the trailer and some stills too!