Eros International's next, Purani Jeans, promises to take the audience back to the most 'memorable days' of their lives, those days when youngsters come of age. Starring three fresh new faces, Tanuj Virwani, Aditya Seal and Izabelle Leite, the film tells a heart-warming story about friendship. The theatrical trailer of the film will soon be unveiled exclusively on ErosNow.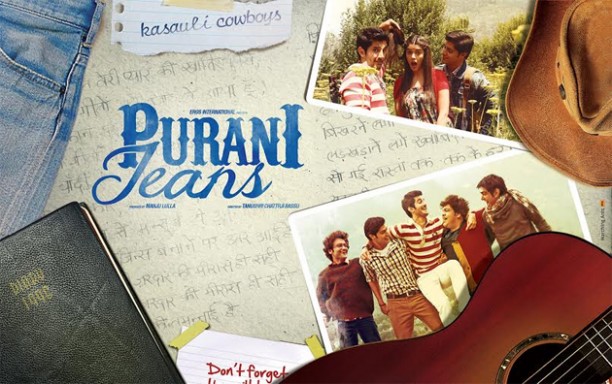 Directed by award-winning ad filmmaker Tanushri Chattrji Bassu, Purani Jeans captures the nostalgic days of youth, which were all about friends, memories and that old snug, comfortable pair of jeans. Tanuj Virwani plays the role of Siddharth, who lives in New York City and decides to touch base with the friends who matter. He revisits his native place one summer — a small town in Himachal Pradesh — to revive his equation with his four childhood friends, especially Sam (Aditya Seal). 
Set in the mid-90s, the film takes one through a roller-coaster of emotions, as the friends reach a point of realization. Producer Manju Lulla had immediately agreed to back the ambitious project, as he was impressed by the narration and the storyline. It also meant carrying forward Eros' vision of promoting new talent.
Purani Jeans, produced by Eros International and Next Gen Films, releases on 1st May.
Synopsis:
Purani Jeans is a film based on the belief that – "friendship is like a pair of old jeans- the older it gets, the better it becomes" This is the belief that protagonist, Siddarth  Ray has learnt from his best friend Sam & come to realise as he makes a journey from New York City back to his hometown, a small hill station in India, after 12 long years…
The main hook of the film is Friendship… Those unforgettable memories of one's friends n gang. The main thought being much like the Bryan Adams 'Summer Of '69' song that tells us how the days of youth "were the best years of my life".
The film unfolds as a coming of age drama about a summer where Sidharth, his best friend Sam & their gang of friends rediscover bonds of friendship & love. A summer when everything changes for the group…a summer when he, Sam & his friends experienced the agony & ecstasy of growing up, forming enviable bonds of friendship, trust, jealousy, joy, envy & love while also dealing with problems of distant parents, broken hearts and pressures of growing up…gradually leading everyone to go their own way.
Eventually Sidharth rediscovers his old friends seeking them out and finally makes peace with his estranged best friend Sam.  As the story ends, Sidharth becomes a better man. Reconciled with his past, He returns to New York with a renewed belief that friendship is indeed like Purani Jeans (an old pair of jeans)-the older the better, just like Sam used to say!!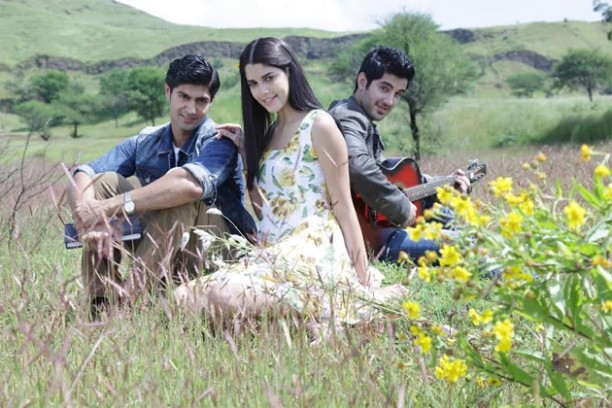 Banner – Eros International
Producer – Manju Lulla
Star Cast – Tanuj Virwani, Aditya Seal, Izabelle Leite,  Sarika, Rati Agnihotri, Manoj Pahwa, Param Baidwaan, Raghav Kakkad, Kashyap Kapoor, Rajit Kapur, Kamini Kaushal, Kashika Chopra 
Story/Writers – Tanushri Chattrji Bassu
Background Music –  Ram Sampath
Choreographers – Feroze Khan & Arvind
Costume Designers – Moiz & Dipti 
Music Director – Ram Sampath
Lyricist – Ashish Pandit, Prashant Ingole, Munna Dhiman, Kunwar Juneja
Editor – Apurva Motiwale & Ashish Mhatre
Cinematography – Sunil Patel, Christo Bakalov (New York shoot)
Production Designers/Art – Durga Prasad Mahapatra & Abhishek Redkar
Dialogue – Tanushri Chattrji Bassu
Action – Inoddin Sheikh
Publicity Designers – Marching Ants
Shooting Location (City & Country) – Manali, Chandigarh, Mumbai, New York City
Executive Producer – Sanjay mehta
Line producers (Manali): Sage films
Line producers (Mumbai): Sukarma films
Line producer (New York): Apple Productions 
Publicity Pro –  Universal –  Parag Desai