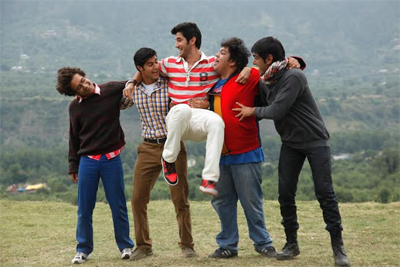 The fresh and lively trailer of the movie Purani Jeans has hit the 1 million mark, within a week of its release on YouTube. Starring Tanuj Virwani, Aditya Seal and Izabelle Leite, Purani Jeans revolves around the rekindling of old bonds between a young boy and his hometown folks.
Speaking about this special milestone, Director Tanushri Chattrji Bassu said, "I am thankful to all the viewers who have liked the trailer of my debut film Purani Jeans, and have accepted it with open arms. I am glad that it has received such accolades. I hope the love continues."
Fans have given an enthusiastic response to the trailer with comments like 'looks great', 'nice' and 'awesome'. The keen response for the trailer reveals that the audiences have identified themselves with the characters in the story. It also reflects the eagerness with which they are looking forward to the movie.
The trailer gives us a glimpse of the wonderful memories and close bonds that the characters share. Purani Jeans is produced by Eros International and NextGen Films and directed by Tanushri Chattrji Bassu. It is slated to release on 1st May.