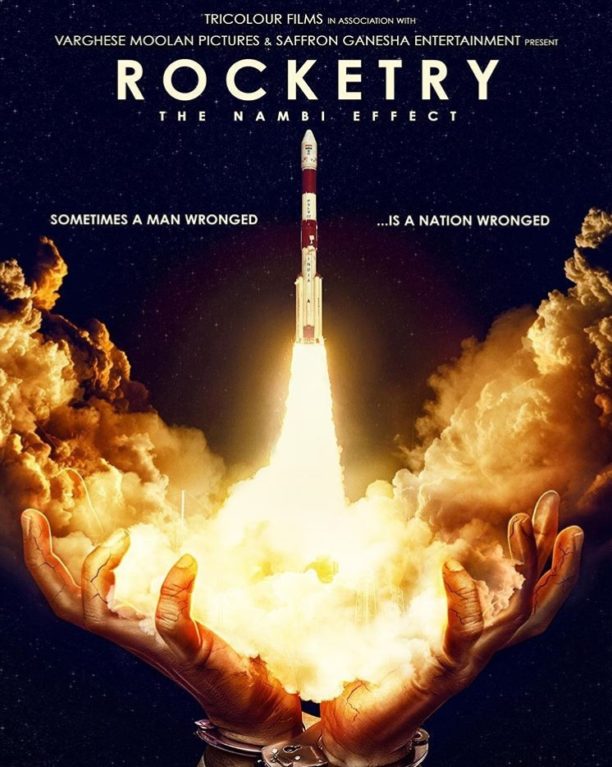 One of the best actors in films, R Madhavan is not only set to star in the film, he is making his full fledged directorial debut with Rocketry: The Nambi Effect!
Following the incredible story of the mind behind ISRO's project of making India number one in the space satellite market, Rocketry has been a passion project for R Madhavan, who also essays the role of the protagonist in the film.
In fact, Rocketry: The Nambi Effect made headlines last year, becoming one of the quickest movie trailers to cross one million views on YouTube, Facebook and Twitter in less than 2 hours of it's launch. The film is slated for a 2019 worldwide release.
Ananth Mahadevan along with R Madhavan were directing the film together, now owing to his other pressing commitments, Ananth had to step off the project with R Madhavan taking over as the director of the ambitious project.
When contacted R Madhavan said, "Ananth Mahadevan is an extremely talented filmmaker, however, owing to unavoidable circumstances and certain pressing commitments he could no longer direct Rocketry: The Nambi Effect."
Adding, "Rocketry is close to my heart for many reasons. The film is shaping up well and I can't wait to tell the incredible story of Mr Nambi Narayanan to the world."
ROCKETRY: The Nambi Effect will be a trilingual in English, Hindi and Tamil and is shot extensively across India, Princeton, Scotland, France and Russia.
Sources reveal that with a talented cast and crew, the movie is ahead of schedule with major portions already shot in all three languages.
Stay tuned for more on Madhavan's incredible transformation into the character but here is a teaser look: