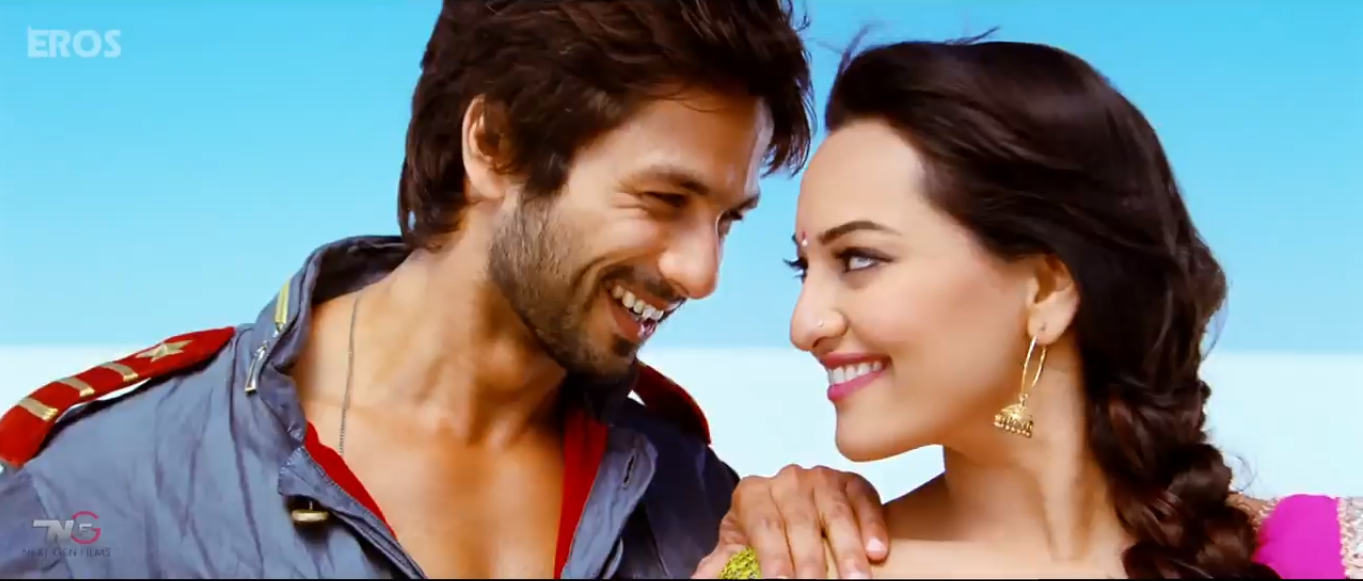 Starring Shahid Kapoor, Sonakshi Sinha and Sonu Sood, the first look of R…Rajkumar certainly wowed! In fact, at the time of writing this article, the trailer had hit over 2.4 million views on You Tube!
Now, not only did you get to see the action packed trailer but there was a bonus at the end! The trailer has Shahid in the character of 'Rajkumar', talking about the trailer and asking for the audience feedback and action. And from what we hear that certainly made an impact!
Check it out be sure to watch to the end!

Producer Viki Rajani states, "The movie has a mass appeal and Shahid has been the right choice to play the lead. Prabhu Dheva has lent his trademark flavor to the film and the combination of their energies is infectious. We are glad that idea of the small appearance of Shahid in the end has worked. The video has given us another platform for Shahid to connect with his fans on a personal level!"
All praise for his actor, director Prabhu Deva told TOI, "When you see the film you will know that Shahid fits the role perfectly R…Rajkumar needed an actor who was never seen in an full-fledged action avatar before and Shahid was perfect to essay the character".
Adding yes, R…Rajkumar is in Prabhudeva-ish-style but with a new twist, "My films have love, dance, romance, drama, comedy — and we Indians love seeing these emotions on screen. Yes, R…Rajkumar is a romantic film with action like the others, but the way it is presented makes it different".
Now all we have to do is to wait until December 6th to see Shahid and Sonakshi go full out in the action-romance-comedy flick! We know we can't wait and to see what the intriguing R in R….Rajkumar stands for!