You've been lost in the worlds created by writers Siddharth and Garima in films like Bajirao Mastani (Lyrics) and Ram-Leela. Now the incredible pair have ventured into the complex tale Raabta, directed by Dinesh Vijan and starring Sushant Singh Rajput, Kriti Sanon and Jim Sarbh. Set in two time periods, both the present and a time long ago, Raabta is about connection, re-incarnation, mystery, karma, life, and love.
The film tells the story of Shiv (Sushant Singh Rajput) and Saira (Kriti Sanon), two seemingly ordinary individuals going about their lives, until their paths cross and they realize that they belong to one another. Unaware of a connection that was forged over several hundred years ago, Shiv and Saira are inexplicably drawn to each other and quickly develop a beautiful and fun relationship. The third facet to their relationship emerges in the form of Zakir Merchant, a billionaire who goes all out to woo the beautiful Saira. From this point on, her life takes a turn that changes everything. A prophecy that loomed large over the destinies of Shiv, Zak and Saira in the past spill into this life, too. Will they manage to break this cursed cycle? Will destiny repeat itself? Will the lovers reunite or will they meet the same fate? Who does Saira belong to in this life… Zak or Shiv? We will find out this Friday June 9th.
Siddharth and Garima are honestly two of my favorite people to interview and once again they have brilliantly answered my questions. Read on to see what they told me about creating the epic tale of time and love that encompasses the world of Raabta.
What inspires you to write?
In one word – Life. A writer is an idealistic being. He wants the world and the people around him to behave in a specific manner. More often than not, it does not turn out that way. The societal scenario, the simple joys of everyday life, the frustration of not being allowed the freedom of speech/expression, the barriers of the so-called social norm needs an outlet. That becomes the primary fodder for writing and creating a story. On an average, the story for a film takes about three years to see the light of day. A writer lives in that dreamland created by him/her for that period. It's an ideal world for him. Hence the inspiration.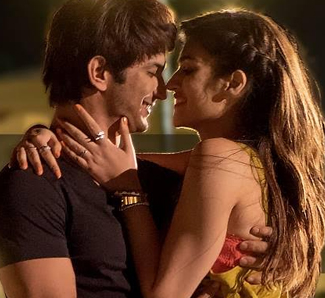 For Raabta, what was the first spark?
The first spark was timeless love. What if, in a time where relationships and marriages are crumbling down, a couple experiences timeless love. The thought was exciting. We chased it and developed it into a story.
How would you describe the tale of Raabta?
Raabta is a simple tale of eternal love. It revolves around the concept of karma. What goes away comes around. One has to bear the consequences of his/her deeds, sooner or later. And sometimes you are not aware that things around you are conspiring and deciding your destiny.
What was the underlying thought you had while writing this story?
Underlying thought was, like we mentioned, is timeless love. In a world of hook-ups, blind dates, casual-sex, what if you meet someone and experience something that you can't trust or believe. Something that makes you goes that extra mile and take that extra risk. Something called love.
Now this was very challenging because you have both the past and present, how did you weave those two together to make sure the movie and the story fit and flowed.
It was organic. There is no other way of telling the story of Shiv and Saira. They are two very strong individuals of today while their souls are old. The soul bears the burden of their earlier deeds. What they are today is a residue of what they were back then. We feel the best way to create a story is to keep it close to real-life. We are all what we were taught.
Tell us about the present day story.
The present day story, in the face of it, is very superficial. Shiv and Saira talk and behave like any two people who find love through great chemistry. They aren't aware of the reason themselves. They question the intense chemistry, like all of us today.
Tell us about the past and the characters in that world.
It's a time when there was no religion, no caste, no boundaries. Humans, as a race, were much closer to the nature. Rajkumar Rao plays one such character there. He understands what nature has to warn. The expression and personality of both Sushant's and Kriti's characters are radically different from what they play in present day.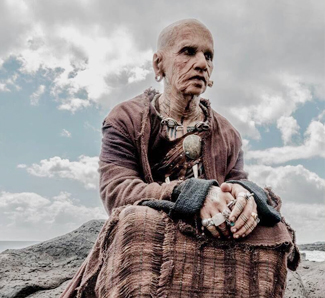 Of course we have to ask about Rajkumar Rao, and his amazing character.
We had met an old man (on one of our writing trips to Kashmir) who would say the simplest of things with a great philosophical touch. Rajkumar's character is based on that guy. He is the philosophy of Raabta.
Raabta is about connections both past and present, even outside this story do you believe that and what does it mean to you?
Individually speaking, Siddharth or Garima might not believe in re-incarnation but both of us believe in Karma. What you do today has a bearing on your future. That does not change. Re-incarnation is an oft-repeated tool used by many a filmmakers to create a saga of love. We used this tool too, though none of the characters have something to achieve that was left undone back then. It's all about their karma, which we feel is not been explored even in the multiple re-incarnation films made before.
How long did it take you to create this tale?
From conception to a finished draft took us just over a year. But a script like this is difficult to mount, in terms of scale and budgets. So the re-writes as per casting changes and issues of it getting dated included, it was about four years.
What do you think is the best thing about this story?
The best thing, according to us, is the relatability. We have tried to keep the tone and telling very, very colloquial.
Did you have a say in the casting?
Yes. Who is cast in a film depends a lot on the script. So we had suggested Kriti Sanon's name to our director Dinesh Vijan. Sushant was a mutual choice for all three of us.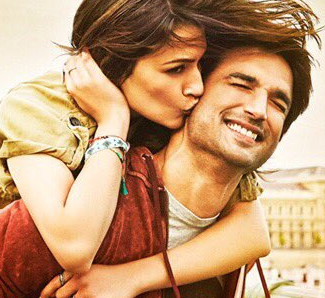 What do you think of Sushant Singh Rajput bringing your Shiv to life?
Sushant is a fine actor. He's almost flawless. Shiv is not at all like Sushant. So it was a bigger challenge for Sushant to play him. They way he has played Shiv is visible in the way the crew addresses him now. Kriti keeps pulling Sushant's leg saying he's so cheesy and how he's similar to Shiv, but the fact is that Sushant is so into the character that he's almost play-acting even in real-life.
What about Kriti Sanon as Saira?
Kriti Sanon is a great artist. Her demeanour might not be that of a gifted artist but she's gifted and how. Kriti got the nuances of her character very well. She read between the lines and made her own mental notes. She's a person who's not aware of her gift.
Then there is also Jim Sarbh, tell us about his character.
Oh Jim, the magician! One would not know what card he holds up his sleeve. He's the surprise, the shock factor. The little said the better about him.
Tell us about working with Dinesh Vijan as a director?
This is Dinesh Vijan's first foray into direction. He was more like a man discovering the director in him. He was constantly in search of that one take that would get as close as it can to the written word. Dinu treated the script of Raabta like his child. He would get angry at it and decide not to make it one moment, kept it closely guarded the other moment. Our volatile equation with him is visible in the film.
Another director once said to me that a film really becomes a film in the editing room, and with this film I would imagine that would be true. Would you agree? And did you sit in on the editing process?
Raabta is a part of us. And we were a part of Raabta through every possible stage. And as far as the editing thing goes we feel the process of filmmaking is changing. The scenario is shifting more towards the pre-production (writing, prep etc) compared to a post-production (editing, background music etc) driven set-up. An editor is a master of the produced material while a film is made on paper (from a blank page). We feel, in an edit room if the film moves closer to the written word then it works in favour of the film.
It is such a fascinating film, how do you feel it has come out in the end?
It's a film that we would proudly keep on our shelf. But the greatest satisfaction would come from the reaction of the audience. Fingers crossed for that.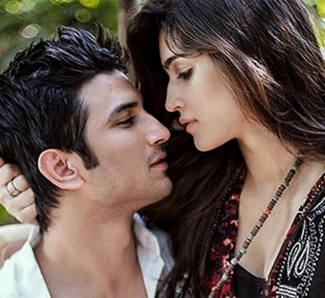 Did it change from the first draft?
Yes, it did. But the core, the essence remains the same. The revised drafts are made in order to keep the dialogue and tone fresh. Or the revisions as per the shooting atmosphere.
In the screenplay, do you incorporate what music you think should be there?
We had even penned down lyrics for the film. For instance, the dialogue that's called "Roze nahi rakhe toh eid ka kya maza" was also incorporated into the lyrics. Unfortunately we could not write the lyrics for Raabta due to various reasons. We feel songs become islands these days because the makers and the people involved don't have faith in their potential. They want hits. What they tend to forget is that relatability and connection to the screenplay is what makes a song a real hit.
Tell us about creating the music for the film.
The process of making music for Raabta was very different for us. We are used to creating music with Sanjay sir, which involves live music sittings etc. Here the process was more about Dinesh Vijan chasing Pritam-da for music. They have an equation.
Your favorite moment of the film both on the page and then realised on screen?
A couple of them actually. The first time when Shiv meets Saira. The dialogue they say would seem very simple but it has a deep-set reason, which you realize once you see the film. It was played out exactly the way we had written and imagined it.
Then the other one was when Saira meets Zak (Jim Sarbh) in the second half. It was one of our most favourite scenes and played by both Kriti and Jim beautifully. Jim brought fresh energies into it and made it magical.
Looking back on it now, what are your thoughts about the experience of Raabta?
While writing and while shooting in Budapest, Mauritius, Croatia, Mumbai & Amritsar Raabta was a once in a lifetime experience. It's a film made with great energies coming together. We hope it finds a connect with the audience.
What would you say is the essence of Raabta?
Tann lade tann mukk jaaye, rooh jude toh judi reh jaaye. (Body fights…perishes, Souls once connected, bind eternally) That's the essence of Raabta.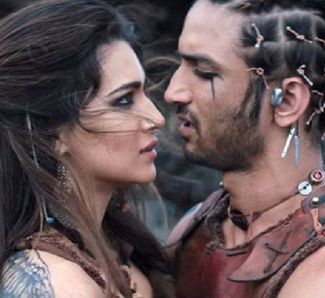 Is it hard to let go of a story into the hands of the director and actors?
Sometimes yes. But that's the eventual destiny of any story. A writer can easily feel that people would spoil his/ her creation but we are not like that. We are selfish. We become the guardians of the story and from various inputs and suggestions pick out what's good for the story.
Are you on set during the making of the film?
We are a part of the shooting process too. It's in the interest of the film that it stays close to the original grain. The garnishing might get enhanced. We feel it's important for a script to be open to topographical and environmental enhancements. The film becomes real and relatable if left fluid. Also we feel mindsets, notions and opinion should not change the grain of the idea.
Is it hard to let go once it is done and ready for release?
It's not hard – it's exhilarating. Writers create for response. That's their payment. Writers are not a part of the profits that the film makes so the audience reaction is the redemption.
Are you nervous about the release?
Oh yeah! Don't think either of us would sleep a wink on June 8th.
How do you think you have evolved as writers?
After Ram-Leela, Bajirao-Mastani (Lyrics) and Brothers (Dialogue) we have managed to work with a lot of Producers/Banners/Directors & Actors. We haven't stuck to a particular director or a particular actor. We have deliberately stayed out of a "comfort-zone" or say a "home-ground" even in terms of ideas. Raabta and Toilet – Ek Prem Katha are two radically different films. We have enjoyed immensely creating both. As an artist we are satisfied and nervous at the same time. We feel that's our growth.
What do you think each of you bring to the writing table?
Both of us come from different worlds, upbringing, value-set and milieu. So things that we bring to the table are varied. Fact, Fiction, logic, magic, process, unbridled passion. The table resembles our country and our cinema.
You also have another film coming up, tell us about that.
Toilet-Ek Prem Katha is a social satire about the sanitation situation in our country. It's a lighthearted take derived from a real-life situation. With Toilet-Ek Prem Katha we are hoping to make an impact on the mindset of our country and bring about a necessary change. We feel, through cinema, the topic of toilet should have been raised long ago. Better late than never though.
Be sure to see Raabta in theaters this Friday!