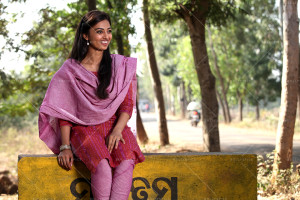 In Ashutosh Gowariker's Swades, Bollywood superstar Shah Rukh Khan had played a talented engineer working for NASA, who comes back to his hometown in India and ends up using his knowledge for the betterment of his village.
We have learned that Radhika Apte will be playing a similar character in upcoming film Kaun Kitne Paani Main, which also stars Kunal Kapoor. Talking about her character, Radhika said, "In the play, I play a girl from a small village, who goes to the city to study and comes back to her hometown because she wants to use her knowledge to help in the development of her village." Needless to say, this reminded us of Khan's Mohan Bhargava character from Swades.
Directed by Nila Madhab Panda, Kaun Kitne Paani Main also stars Kunal Kapoor, Gulshan Grover and Saurabh Shukla and the film revolves around a love story set against the backdrop of water shortage. Kaun Kitne Paani Main is slated to release this weekend.