Conventionally, film-makers play UA certified trailers of their films in cinemas while the uncensored ones are released online for mass consumption, as there is no censorship on the net.
When the sexy and steamy trailer of Ragini MMS-2 was released on Balaji's Youtube channel, it amassed over 1.5 million views within two days, till even Youtube found it way too hot to handle.
Through its monitoring mechanism, Youtube has flagged off the trailer as '18+', which means that viewing it would now necessitate logging in and age verification.
"While the restriction on viewing marginally slows down the number of views, forbidden content creates its own inquisitiveness and excitement. The trailer has met with an overwhelming response online and in cinemas. Someone who wants to watch a blend of horror and sex will mount over this hurdle with ease," says Tanuj Garg, CEO – Balaji Motion Pictures.
Ragini MMS-2 releases in cinemas on March 21.
The latest is Sunny Leone's special cinema promo asking the audience to turn off their mobile phones while watching the film.
The promo sees Leone in her Ragini get-up, teasing viewers to offer them a sneak peek at herself. The moment is interrupted by an annoying mobile ring, after which an irked Sunny refuses to offer a piece of her!
The promo is playing across INOX properties in India during Hasee Toh Phasee and will also be played before Gunday.
Sunny's sex appeal in the promo will be a loud call for viewers to watch Balaji's next HORREX (horror & sex) feature, Ragini MMS – 2, releasing on March 21.
See what we mean?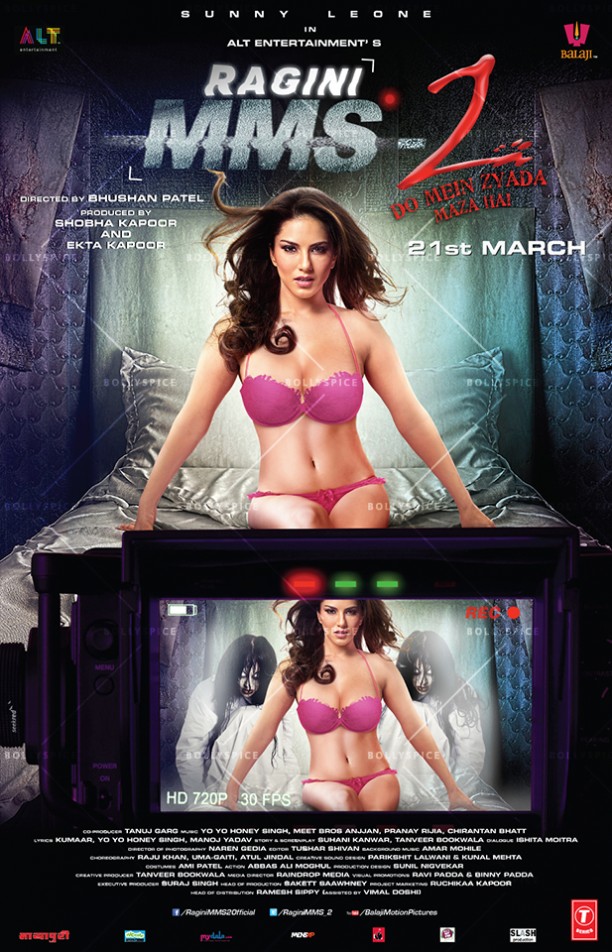 We also have the video of Sunny launching her new song Baby Doll
Plus the
Baby Doll song