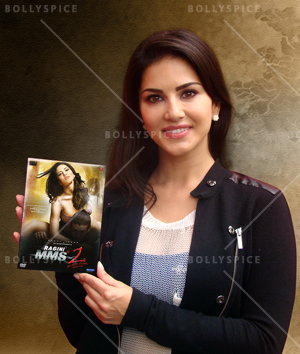 Reliance Home Video & Games has released Ragini MMS-2 on Home Video. This horror-thriller is a sequel to the 2011 movie Ragini MMS. The movie features Sunny Leone and Saahil Prem in lead roles.
Ragini MMS-2 is directed by Bhushan Patel and co-produced by Ekta Kapoor and Shobha Kapoor under Balaji Motion Pictures and ALT Entertainment.
The songs 'Baby Doll', 'Chaar Botal Vodka' featured in the film were a great success.
Ragini MMS-2 had a very strong opening at the box office & received positive responses from movie critics as well.
Sweta Agnihotri, COO of Reliance Home Video & Games said, "We are very happy to be associated with Balaji Motion Pictures on this project and expect the audience will enjoy this thriller at home."
The film will be available in a variety of formats to suit audiences' home-viewing pleasure & will be made available pan India across all leading Home Entertainment chains and also on key online portals.
Available on Blu-ray (MRP: Rs.799), DVD (MRP: Rs.299) & VCD (MRP. Rs.125).
Grab your copy at your nearest store today!