Rana, starring Rajnikanth, Deepika Padukone and Sonu Sood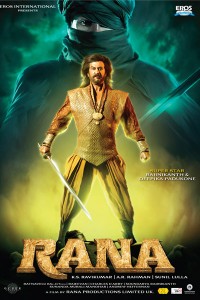 first went to the floor on April 29th of this year and fans could not wait to get news about the film. Directed by K.S. Ravikumar and with music by maestro A R Rahman, Rana is a period piece that sees Rajnikanth playing a triple role. Unfortunately, Rajnikanth became seriously ill and the movie had to be delayed. We have been waiting on news about the fate of the project and can now report that though it has not resumed filming yet, it still has the green light, and they will decide in December when the shooting schedules will begin!
Speaking on the resumption of the shooting, Director Mr. K.S Ravikumar said, "Though Rajinikanth has recovered fully well and is keen to start shooting, we have delayed the start of the shooting. We don't want to rush him to start the film shooting immediately, as the film has Rajini playing triple role and has some stunning stunt sequences."
Mr. Sunil Lulla, Managing Director, Eros International Media Ltd added, "It is a proud project for us and we don't mind waiting to be a part of this ambitious project with Rajinikanth as we want him to rest for some more time. Hence we have decided to take the decision on the shooting dates in December 2011."
We will be sure to bring you all the Rana news so watch this space for much more!