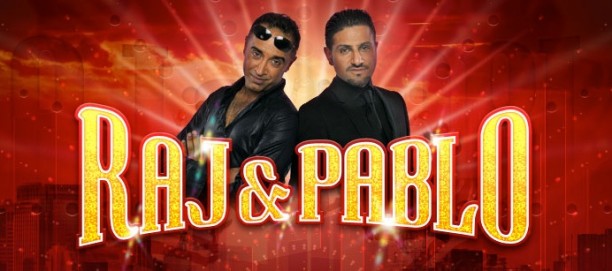 Raj&Pablo along with FARAH KHAN are delighted to host the first ever OM SHANTI OM "sing-dance-along" at the Prince Charles Cinema Leicester Square for the 17th London Asian Film Festival on Sat 21st March 2015.
Come dressed as your favourite star and get ready to be BOLLYTASTIC as Farah, Raj&Pablo lead fans in a "sing-and-dance –along"  – a first for Bollywood!
Om Shanti Om is a 2007 Indian romantic drama thriller, directed and choreographed by Farah Khan and stars Shah Rukh Khan, Deepika Padukone and Arjun Rampal.
42 Bollywood Stars appear in movie including 30 A Listers in on song alone. The film is set in the 1970s and 2000s and pays tribute to the Indian Film Industry of both these eras.
PRINCE CHARLES CINEMA:
http://www.princecharlescinema.com/indexreview.php?display=2938&date=15:03:21&year=15&month=03&day=21
LONDON ASIAN FILM FESTIVAL:
www.tonguesonfire.com
http://www.tonguesonfire.com/events/om-shanti-om-sing-and-dance-along-with-farah-khan/