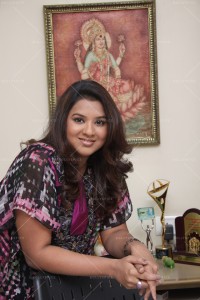 We are used to seeing Rajshri movies with mostly nice, sugar quoted characters living in a rosy loving world… Among all these 'white' characters you would have just one or two black characters which eventually turn positive as the movie ends. Kavita Barjatya comes out with her maiden venture Samrat & Co. which has a huge band of characters like any other Rajshri movie but the twist in the tale is that all the characters are grey. This Rajeev Khandelwal starrer film is directed by Kaushik Ghatak.
In this film, Rajeev essaying the role of 'Samrat', plays a private investigator. Samrat is extremely intelligent, a bit eccentric and a king at heart.
Kavita Barjatya says, "This subject is unconventional as compared to the films we have made at Rajshri earlier, so that whole mounting and canvas had to be different. The grey characters were the requirement of the story. I am happy that when we narrated to my father, he understood and supported me in venturing into this. Every character in the movie is intriguing and has some hidden agenda. A lot of effort went into getting the casting right, as playing grey shades in not easy."
Girish Karnad, Madalsa Sharma, Priyanshu Chatterji, Rajneesh Duggal, Gopal Datt, Smita Jaykar, Indraneel Sen Gupta, Barkha Bisht Sengupta, Shreya Narayan, Naveen Prabhakar, Gufi Paintal, Bhaumik Sampat, Sujata Sanghamitra, Ram Gopal Bajaj, Ravi jhankal…. are all playing very important parts in this suspense adventure movie. But who is playing what is kept strictly under wraps.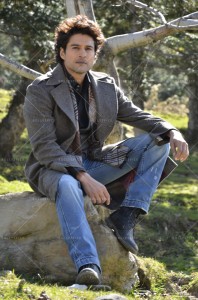 Kaushik Ghatak states, "The characters are not 'good' or 'bad', they are humans. For me, a human is like a coin, which has two sides. The important thing is which side is seen prominently. In the movie there are multiple criminals doing different crimes."
It is not a typical murder mystery with a 'who done it' factor…it is more of how, why, when and what…!
Rajeev comments, "Very rarely you see films which are true to its genre. Samrat and Co. happens to be one of them. It took me just one narration to say a yes. For me Kaushikda's vision, Kavita's intent and sincerity and the Rajshri banner was enough to know that this one will set new standards. The story telling, characters, performances, dialogues, action, post production, special effects and even music is something which is not routine yet it is very appealing. I am sure the audience will love this brilliantly shot roller coaster ride which is very 'dilchasp' from the word go!"
It is no doubt a very different and unique step coming from Rajshri… but at the same time, it has all the ingredients of a mainstream Bollywood movie. Go find out who is lurking in the shadows!!!
Releasing on 25th April 2014, Samrat & Co. is produced by Kavita Barjatya under her family banner Rajshri Productions and is directed by Kaushik Ghatak.