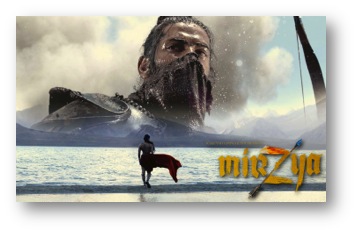 One of the films that had us completely intrigued from the first picture and the teaser trailer is Director Rakeysh Omprakash Mehra's Mirzya and we could not wait to see more. However, it seems now we have to wait a bit longer for the film to come to full fruition.
As always, Mehra seeks perfection in his films and since he feels the film needs a bit more work in the post production phase the director has requested for a shift in the release date of MIRZYA. The director does not want to rush the post-production process and feels the need for some more time to get all the nuances and worlds in the epic story just right. So Mirzya is now coming to theatres worldwide on 7th October 2016.
As Mehra says, "The released teaser is the folklore bit, the perceived images in my head the first time I heard the story. I want the audience to share this larger than life experience. It has to be just right. We have taken the seed of this idea and sowed it in a story set in 2016, not even 2015."
Produced by CINESTAAN Film Company & ROMP Pictures and directed by Rakeysh Omprakash Mehra, the story of MIRZYA has been written by poet and lyricist Gulzar, with music created and crafted by the musical trio of Shankar Ehsaan Loy, exquisitely shot by gifted Polish DOP, Pawel Dyllus and has been edited vividly by P. S. Bharathi Mehra. The film introduces Harshvardhan Kapoor and Saiyami Kher, along with Anuj Chaudhary, all of whom make a dramatic entry in this untold love story and brought to life in the Director's inimitable style.
Inspired by the folk tale of "the legend of Mirza – Sahiban", MIRZYA is an epic action-romance that plays out in contemporary times. The film unfolds filled with heightened drama & action packed sequences in the visually rich terrain of Rajasthan, juxtaposed with flashes of the fantastical universe of the folklore set in the bleakness of Ladakh.
"If you love until it hurts, there can be no more hurt… only love!"