Celebrated director Rakeysh Omprakash Mehra's next is a social issue film titled Merey Pyarey Prime Minister. Highlighting the issue of outdoor defecation in India, the first poster was released on World Toilet Day. Featuring the critically acclaimed actress Anjali Patil, Merey Pyarey Prime Minister is scheduled for release in 2018, presented by ROMP Pictures.
During an interview last year for his film Mirzya, Mr. Mehra also spoke to us about this film saying, "There is, I won't call it a small little film, no film should be called small just because the budget is small, the cast is small, but it is the story of a seven-year-old boy living in a Bombay slum. He has a sickly mother and he wants to build a toilet for his mother because there are no toilets in the slum.
"I am attached to a movement where we are building toilets all over India and we are collecting money. It is an NGO thing. This is the other side, the other part of what I do when I get the time. It is like crazy – this simple basic amenity. A woman, just because she lives in a slum she does not have a toilet. It is crazy. I have made the story around that. You know, it actually is great fun, because the kids in the slum have more joy than kids in the best gated communities I have seen around the world. They are full of life. They find their pleasures in the simplest of things. They don't need a PS4. They don't need an Internet connection to be happy. You can't buy their love. They see some light and they dance, they see rain and they start dancing. It is a story full of life, but at the same it asks you a question about the haves and the have-nots."
The filmmaker took to social media to share the first look of the film, tweeting, "#MereyPyareyPrimeminister – here is the first poster on #Worldtoiletday2017 -@PMOIndia – meri arzi aapki arzi."
Check it out!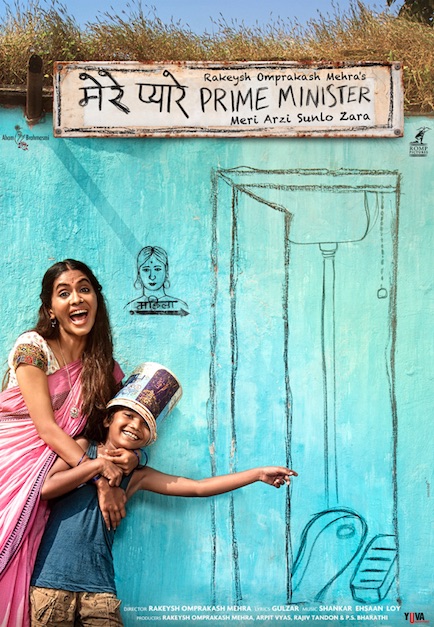 Watch this space for more!