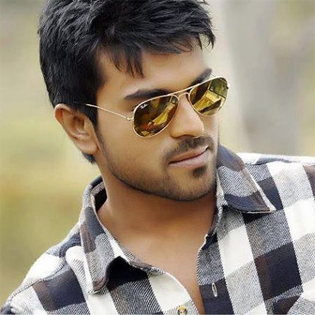 Ram Charan surprised his fans recently on the occasion of Eid by a very sweet gesture on his social media platform! Through a contest he gave two lucky winners a chance to meet him on the sets of his much talked about upcoming movie, Dhruva.
Overwhelmed by the response from the participants, the talented actor has decided to dedicate every Saturday of this year to his fans – via social media!
Ram Charan has taken a step towards bringing a little good to the world by encouraging his fans to be samaritans for social change. Sources say that through social media he will ask fans to do a good deed and post it on his page with a picture or a video. The campaign will be called "Mega Fan of the week" and will closely be scrutinized by Ram Charan himself.
The actor, who is currently busy with his home production starring Chiranjeevi and Geetha Arts movie Dhruva, will personally gratify the Mega Fan Of The Week on his social media platforms with a thank you message along with a token of appreciation for helping him bring a change to society.
We are sure that this step towards promoting the goodness will only have a positive impact on the society and will encourage people to be large hearted!