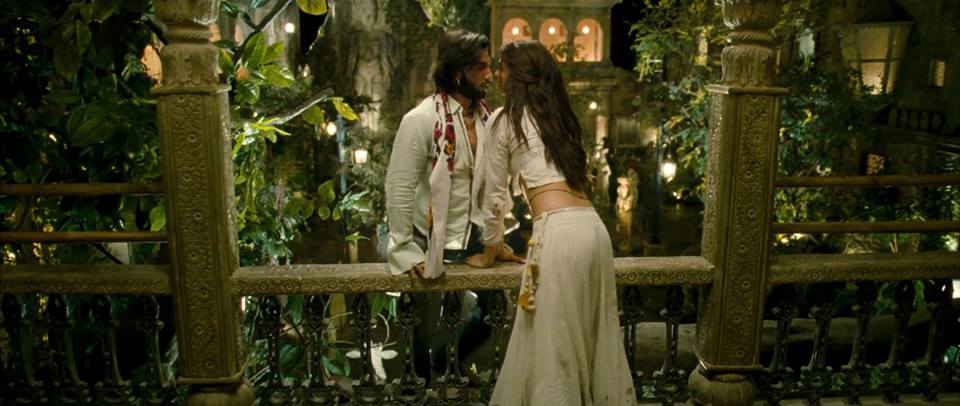 Eros International's Ram-leela, produced by Kishore Lulla & Sanjay Leela Bhansali, directed by Sanjay Leela Bhansali, starring Deepika Padukone and Ranveer Singh, to open the 13th edition of the Marrakech International Film Festival on 29th November 2013. The festival will open with director Sanjay Leela Bhansali & lead actress Deepika Padukone in attendance.
With a nod to the unforgettable tribute the Marrakech International Film Festival dedicated to Indian cinema in 2012, the opening ceremony of the 13th edition of the festival will have an Indian flavor with the premiere screening of the latest film by Sanjay Leela Bhansali. The director of DEVDAS, selected for the Festival de Cannes in 2002 and nominated for the best foreign film at BAFTA, will be in Marrakech to present RAM-LEELA, a modern version of Romeo and Juliet.
This is the first Indian film to open any international festival.
The movie's trailer and songs have been very well received and the audience seems to be looking forward to watch Deepika Padukone and Ranveer Singh's onscreen chemistry in the contemporary version of Romeo-Juliet, through Bhansali's lens. Starring Ranveer Singh and Deepika, Ram-leela is scheduled to release on 15th November 2013.
Synopsis
Ram : Born in the land of guns, goons and hardcore enmity, RAM – the local village romeo, is a raapchik, cheap, dramatic vagabond. The lover who fights the whole world for his Leela and yet the man who stands by his clan even at the cost of his own love
Leela : In love with her enemy, a beautiful, young, spicy, fearless gujrati belle, born to an underworld mistress and yet far removed from the violence that surrounds her. Her life is only about her faith in her lover , her tireless wait for him, her sacrifices for him and ultimately her'self' against him
When the two see each other for the first time, worlds collide, wars are fought and destinies are written in blood, forever. The Jadejas and the Rabaris are sworn enemies since the past 500 years and their own kin falling in love with each other is worst than any storm that could have ever come by. Set in the present day, magnificent vibrant landscape of Gujarat, woven with song and dance, Ram and Leela fight the world to live their own dreams. What will happen when they declare their love to the world? Will their families relent or will Ram and Leela carve their own destiny?