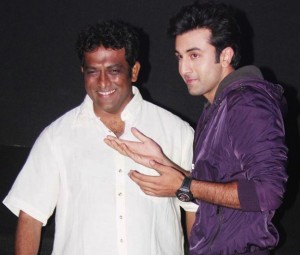 After their incredibly successful partnership in Barfi! it seems director Anurag Basu and actor Ranibr Kapoor want to keep working together. So much so that they have decided to start a production house for their upcoming films.
Titled Picture Shuru Productions, they have two projects in the works both starring Ranbir and directed by Anurag Basu. Anurag will also be writing the scripts for the films.
One of them is the long awaited and talked about Kishore Kumar biopic. Speaking about the project earlier this year he said, " \Kishore Kumar is a legend who you cannot mess with. People want to see his life celebrated on screen. So unless we have that perfect script to celebrate his life, we shouldn't touch it. I am very afraid as an actor and I am also very excited. I really want to do it badly and I want to do it with a man as crazy as Kishore Kumar, as talented as Kishore Kumar, as mad as Kishore Kumar."
Though that one is on hold at the moment so they will begin with Jagga Jasoos, which will see Ranbir play a detective. A source told HT, "Anurag is still working on the script, and is in touch with Ranbir about the storyline. The film is kind of Sherlock Holmes-meets-James Bond-meets-Mission Impossible."
Adding, "It will have everything a typical blockbuster has — music, comedy and some action. The moment Ranbir and Anurag heard the idea, they decided to work on it."
However, both these productions will have to wait until Ranbir finishes up Abhinav Kashyap's Besharam, then next there is Anurag Kashyap's Bombay Velvet, a rumored Karan Johar directed film, a film with Imtiaz Ali and also Roy, which might see Ranbir go the James Bond or con man way still waiting to hear more about that!
Stay tuned we will keep you in the know on all things Ranbir Kapoor!