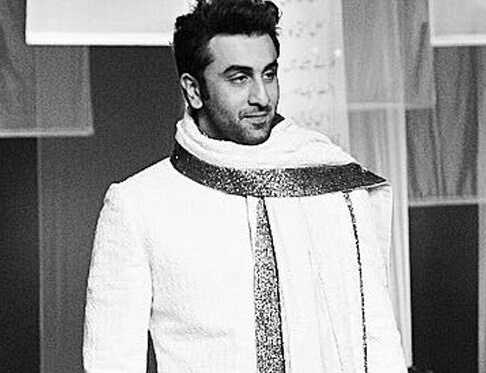 Ranbir Kapoor the Goodwill Ambassador of Mijwan Welfare Society with Shabana Azmi and Namrata Goyal at its helm will be the showstopper for the 9th Annual Fashion show "The Walk of Mijwan" by Manish Malhotra, The Summer Collection 2018.
Ranbir Kapoor says, "We, the young people of India, need to turn our attention towards rural India and focus on empowering the girl child. My sister Riddhima and I were raised as equals and I want every girl and boy to be treated equally. To my young friends, I say "Be the Change you wish to see in the world. You can do it and your time starts now".
It marks the long journey of 9 years since Manish and MWS joined hands. This has resulted in a sea change in the lives of the women involved in the Craft of chikankari.
Late Kaifi Azmi founded Mijwan Welfare Society with the goal of making Mijwan a scalable and replicable model of development with a focus on the girl child and women. In 1993 Mijwan didn't exist on the map of India – today Mijwan is known worldwide. All the major stars of the Indian Film Industry have walked for Mijwan.
Shabana Azmi says, "In the 9 years since the first Mijwan Fashion Show I have received unstinted support from my Film Fraternity. Everyone from Amitabh Bachchan, Shahrukh Khan to Ranveer Singh and Sidharth Malhotra and from Priyanka Chopra to Shradhdha Kapoor have walked for us."
This year, Deepika Padukone will also be a part of the spectacular fashion show walking with Ranbir as the showstopper.
Last year Sunita from Mijwan exclaimed "I couldn't believe that Shahrukh Khan was wearing the shervani I had embroidered and that I was sharing the stage with him! I feel I've got wings and I can fly!"
Because of MWS efforts and Shabana Azmi's intervention the infrastructural development in Mijwan matches up to that of bigger cities.
All internal roads have been converted into fair weather roads, the village has free Wi-Fi, girls in the school are learning English thru Skype in partnership with Home of Hope Inc. U.S.A digital learning in all classes in partnership with Plan India.
Mjwan has been declared Open Defecation Free ODF. The primary health Centre has been refurbished with an ANM permanently stationed there. This has led to reverse migration. Men who had moved away from Mijwan are now returning in droves. Says a pleased Shabana Azmi, My work with the slums in Mumbai intersects with my work in Mijwan. We have been able to demonstrate in a small way that if we can provide a decent auality of life and livelihood opportunities in the village people will not need to migrate to the cities and live in slums.
The entire show, which takes place on April 9th, will showcase the success story that Mijwan is and the incredible work they continue to do.