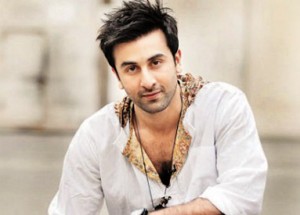 Ranbir Kapoor's decision to portray unconventional characters has led to many within the media fraternity referring to his films as 'experimental.' However, the 30 year old actor does not consider his films to be within this category, but rather something else. He stated the following to the Indian press: "The films that I do or am willing to do are not experiments; they are very special and entertaining films for me. I am not trying to do any experiments." It is undoubtedly difficult to disassociate Ranbir from this stereotype, especially since he has starred in very bold and innovative films like Rockstar and Barfi!
In addition, Ranbir spoke about the kind of roles which he would like to do in the near future. "If I get any good film, a good story which has the backdrop of rural India, I would love to be a part of it." Will we be seeing Ranbir pulling off a film like Lagaan or Swades anytime soon? We will have to wait and see!
After the overwhelming success of Barfi!, Ranbir is off the big screen for now. However, you can catch him soon when his two upcoming projects Yeh Jawaani Hai Deewani and Bombay Velvet release in cinemas next year. We look forward to seeing what Ranbir has in store for us next!