We have your first look into Ranbir Kapoor's transformation in his new film Shamshera and it is fierce. Set in the heartland of India, the period film, directed by Karan Malhotra, that also stars Sanjay Dutt and Vaani Kapoor, is set to hit the big screen on July 22nd.
Playing the titular role, which the director has described as 'a highly ferocious and fearless character in the film', Ranbir is Shamshera – the fierce warrior and the saviour of his tribe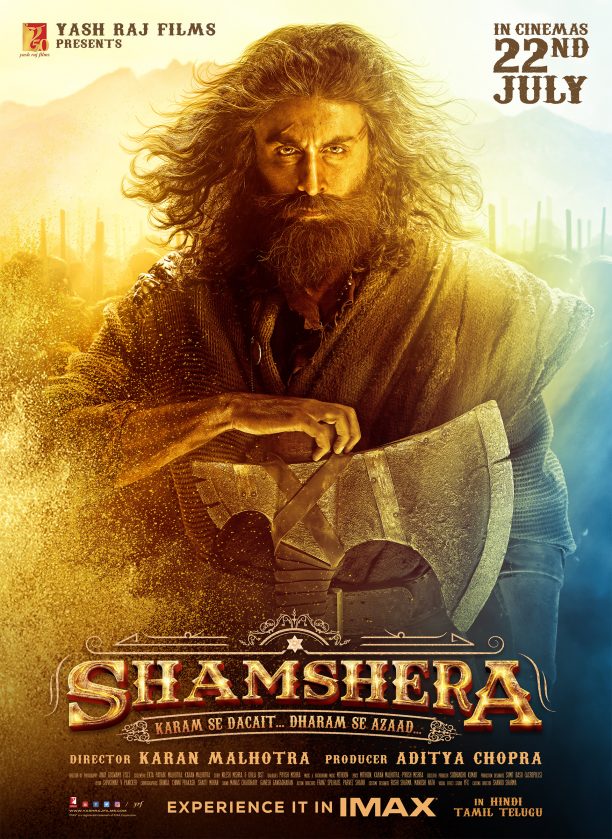 He revealed a bit of the story to PTI earlier, "Shamshera is not a story of a 'daaku,' but a film based in the 1800s. It is about a dacoit tribe who are fighting for their right and independence from the British. There was a great story of heroism; a story rooted in our country which actually happened back then."
About playing this role, the actor said, "Shamshera is exactly the film I was looking for. While growing up watching Hindi commercial cinema, I had an image of what a film hero should be doing. Shamshera allows me to do everything that I had imagined, and it's a very exciting project for me."
Karen Malhotra says, "As a filmmaker, I have been fortunate enough to be able to tell stories that I would like to see as an audience, and Shamshera is definitely that kind of a story. It is a visual extravaganza with complex human emotions. It deserves to be on the big screen where people have, for years, had a truly wholesome cinematic experience of watching Hindi feature films. I feel confident that we have achieved an entertainer that will appeal to everyone."
Shamshera is set for release this July 22nd.
Stay tuned for all the Shamshera scoop!