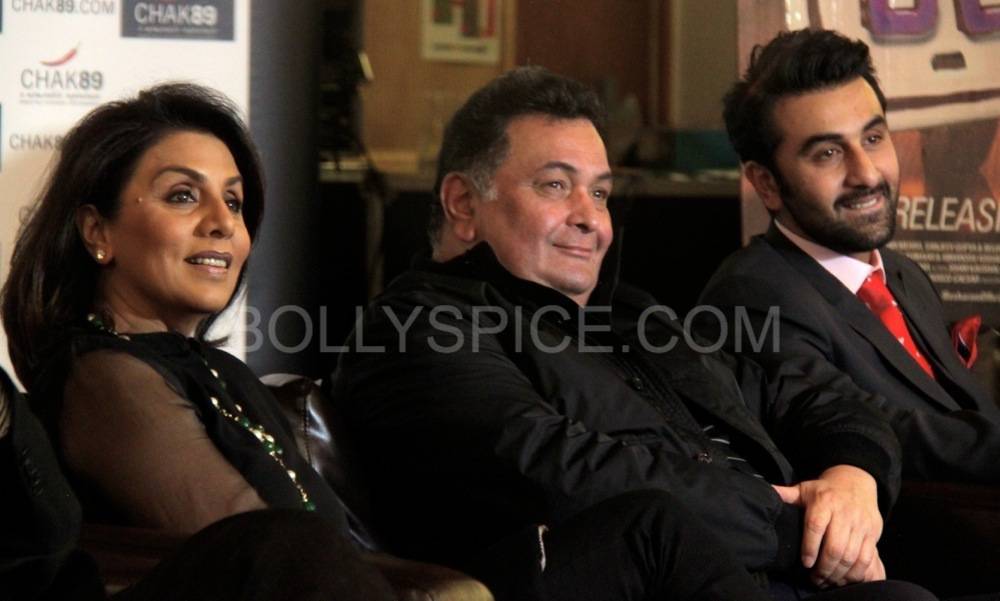 London was sparkling on a very grey, very bleak and very rainy September afternoon when Rishi Kapoor, Neetu Singh, Ranbir Kapoor, Pallavi Sharda, Sanjeev Lambda- CEO, Mahesh Ramnathan- COO of Reliance Entertainment and producer Himanshu Mehra graced London with their presence. All set for the release of Besharam, the cast and production team visited the delicious Chak89 to answer questions, give their insight and share their experiences.
BollySpice bring you a selection of questions asked by various journalists at a spectacular Besharam press conference:
Rishi Kapoor:
Was Ranbir more Besharam when he was younger? Or is he more Besharam now?
He was a 'mastikhor' (full of mischief), not 'besharam' (shameless). That's how kids are when they are young.
Are films going downhill? Has Bollywood become vulgar and obscene?
When I started my career- that was way back in 1972. Even then people used to complain and we'd have the media asking these questions. If there's a parallel question happening over the years and it will happen also. Because we are evolving. We are changing for the better or worse I'm not saying. But we are. I would like to first think positive in the sense that we are making films technically much better. Now you see- very good photography, very good sound, you have very good theatres, you have posh air conditioning which never was in my time… Yes we have lost out on content value. We have very few films that offer anything of the society- as a social message. Why just Indian films. It's the same state all over the world. When was the last time you watched an English language or Hollywood film which had a new story to say? So this complaint has always been there. When I made Bobby, people would say- 'what's this film that Raj Kapoor is making with the kids- the hero is around 4 feet tall'. So these things- we have to take it with a pinch of salt. I only wish that we make better music. And in the music you hear better lyrics- you can understand what he's saying. In my days we used to profess love. There was something to say. Words had something about them where I could make a picture in my mind and remember those lyrics. Today I cannot remember songs. There's no shelf life for music. It doesn't last. The biggest blockbuster song which you hear, you hear it for the first three months and there's some other song replacing that so you forget that. So these things are there. So please accept them, for whatever they're worth.
Neetu Singh:
What made you want to come back into films?
Obviously my family. It was a very nice script. It was a very different role for me and it kind of excited me to do the movie. I have this comfort level where I would be in safe hands and my husband was there, my son was there. So I really had a blast. Really enjoyed it.
How are you feeling come back to films?
I recently did a movie- Do Dooni Chaar alongside my husband… It was a very noble film and I was very proud of the film. I am very proud of Besharam also. Because the role I'm playing is very different. So I'm sure people are going to appreciate it and enjoy it.
Ranbir Kapoor:
How difficult was it for you to prove yourself as an actor as you come from the legendary Kapoor family?
Well absolutely. I am aware of the legacy that I have to take forward but there is no pressure- I see it as a responsibility. But having said that it was very important that I made my own identity you know- with my own hard work, my own thought process, my own choices. So yes. It has bothered me when people keep referring to me as a star son, star son- he must have had it easy or he was born with a golden spoon in his mouth. But that's fine you know. I was born with that I can't keep that away from me. I'm 10 films old now. I'm 6 years in the industry. So I'm still working hard you know. I'm trying to find myself, find my own identity. I think my parents would be really proud if someone tells them, 'that's Ranbir Kapoor's parents'. So that's the endeavour. I hope that one day I will succeed.
Did you always want to be an actor?
I think when I was born it was taken for granted that I will become an actor. But as I was growing up, being from a film family, subconsciously you're constantly learning, you're constantly grasping while growing up. And I remember once- I finished school and I was trying to decide what I want to do with my life. I could have gone to business school. I could have gone to an engineering school. But I thought it'd be a waste of time because I was really interested in movie making and I aspired to direct a movie actually. That's why I assisted Mr Bhansali on Black. But I think acting just happened. It was just a part of the journey.
Did you get intimidated acting alongside such an accomplished actor such as Rishi Kapoor?
I think the thought of him intimidated more. But when I came on set he was such a delight to work with. He's so natural. He's so effortless in front of the camera that he never intimidated me. He was very encouraging as a co-actor. So it never feel as if I was acting with my father. It was always that I was acting with a brilliant talent in front of me. So I think that added a lot and was a great learning curve for myself.
Was there one lesson you learnt in particular from him?
Lots of lessons. But I don't think he forced any lesson. Or said you should do this, or you should do that. He let me be. He gave me my space as an actor. But the one lesson I learnt was that even after 40 years of acting he is far more passionate about acting in movies and movies than myself. So I think that's something that really motivates me.
What is the message of Besharam?
Well I think- first of all, besharam is not the fact you are embarrassing somebody. I think besharam is an attitude. It's listening to your heart and actually following your heart. That's why we have used the title Besharam. 'Koi bhi galat kam karne ka sahi tarika nahin hota' (There is no right way of doing something that is wrong): I think that's what we are trying to say- there is no point in doing anything wrong.
Who would you say is the better actor of your parents?
To be honest, I don't think one is a better actor. I think my father is the best actor in the world. Having said that- in the movie I think that my mother is the surprise package…
Pallavi Sharda:
I'm going to say ditto to that… Rishi Sir and Neetu ji are above and beyond anyone I've ever seen.
How was your experience working alongside the Kapoors? What did you learn from the film?
I'm a new person in the industry. I'm very new. I'm very junior to them. But they treated me as a fellow actor and I think that humility is something I would like to inculcate in my own life and mirror that.
In terms of learning from the film- I learnt something every day. I learnt about what it's like to be on a set. I learnt about how much effort goes into making a film. And I think somewhere I became a little bit like my character Tara. My character Tara is this very grumpy, ziddi (stubborn) girl, who becomes a bit more lovable after meeting Babli Besharam somewhere. And I think I'm sort of a grumpy ziddi girl as well sometimes. Yeah. I've learnt to be a bit more vulnerable.
Himanshu Mehra:
Tell us a little about how your company got involved in this and the emergence of independent production houses as it were, in Bollywood:
So firstly, we are missing our director Abhinav who is not here. I was back with Abhinav's team when he was directing his first film called Dabangg. That's when we realised that we can form a company and work with like minded people. He always wanted to work with someone like Ranbir…so we spoke to Ranbir and he really liked the scriptt. And then we went to Rishi ji. And Neetu ji. And that's how we got the whole script going. And of course we got good partners in Reliance. It all starts with good association. Working with like minded people.
Please tell us about your characters:
Ranbir Kapoor:
I play Babli, the lead in Besharam…he's a bit over the top, he's vulgar, he's impulsive. But I think he has a good heart which we would like the audience to realise with the journey of the film. And he follows this simple philosophy that 'duniya mein sabse rog – kya kahage log': what would people say if you do this- he doesn't follow that at all. He follows his heart and what he believes is right, he does that. He's an orphan, that's why he steals cars because there is nobody to tell him what is the right way- until he meets Tara, that's played by Pallavi who teaches him that there is no right way of doing anything wrong.
Pallavi Sharda:
I play the character of Tara Sharma who is this ordinary, middle class girl from Delhi who lives with her mother. She loves life. She's aspirational, she's ambitious- a little bit stuck up at the start you know. She thinks she's all that. And when Babli Besharam comes knocking on the door she- I think some of you may have seen the trailer, all she's really doing is telling him to get out the house, calling him a Besharam. Saying 'why have you come here'? So you know, as heart breaking as it was to play, Tara is that way. But then when she meets him she realises her vulnerable side and has something to teach him too. And this line of 'kuch galat kam karne ke liye koi bhi tarika sahi nahin hosakta': There is no right way of doing something that is wrong.
Neetu Singh:
I'm a small besharam in the film and I try my best to make him a Besharam. It's a very, very interesting angle to the movie and I've never played this kind of a role. It's a very- I'm really not this kind of a person. A corrupt cop. That's what I am.
Besharam will be releasing on the 2nd of October. Do not miss watching the film- especially to find out who Neetu Singh tries her best to make Besharam!
With contributions and photos by Anjum Shabbir
Check out the photos from the event!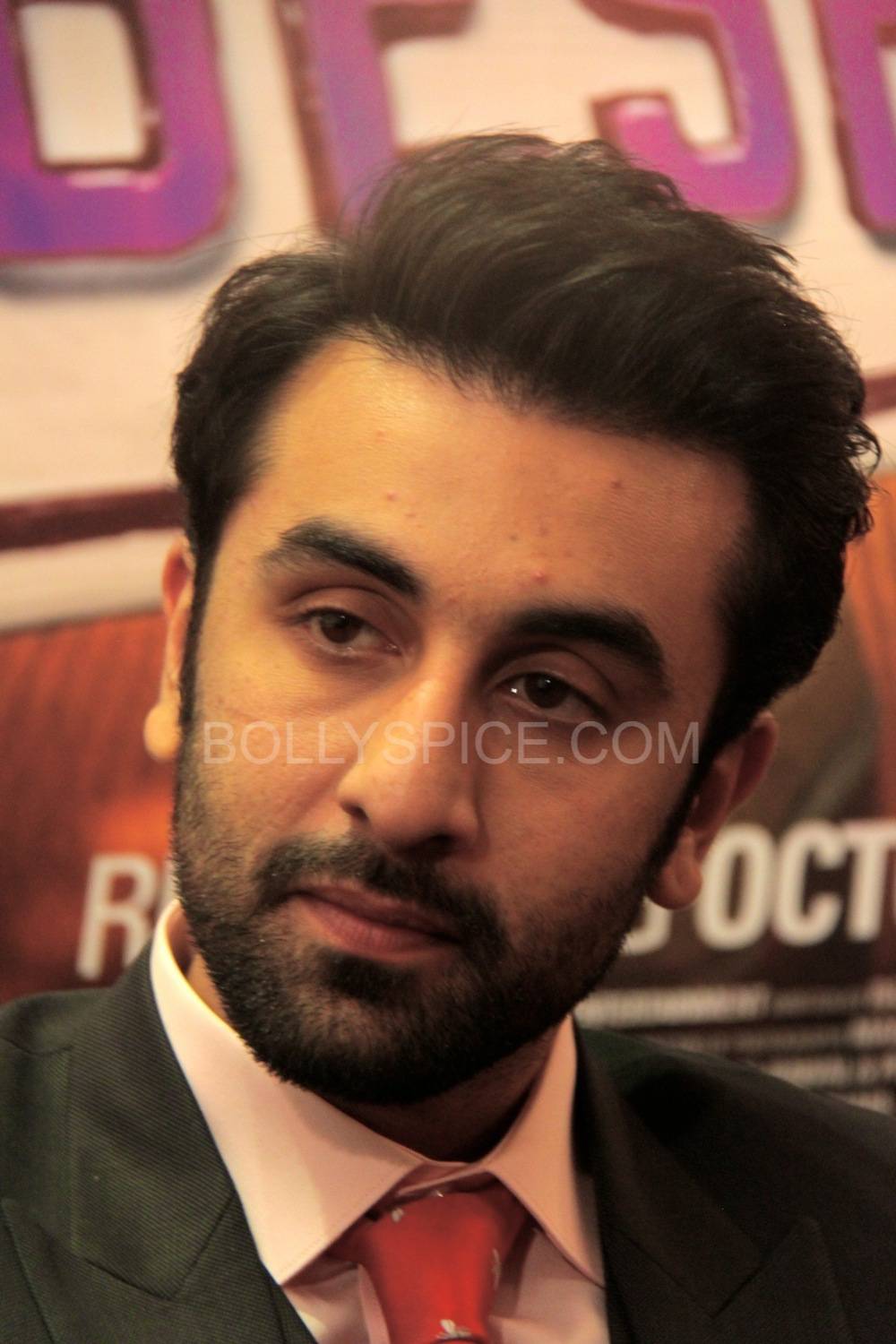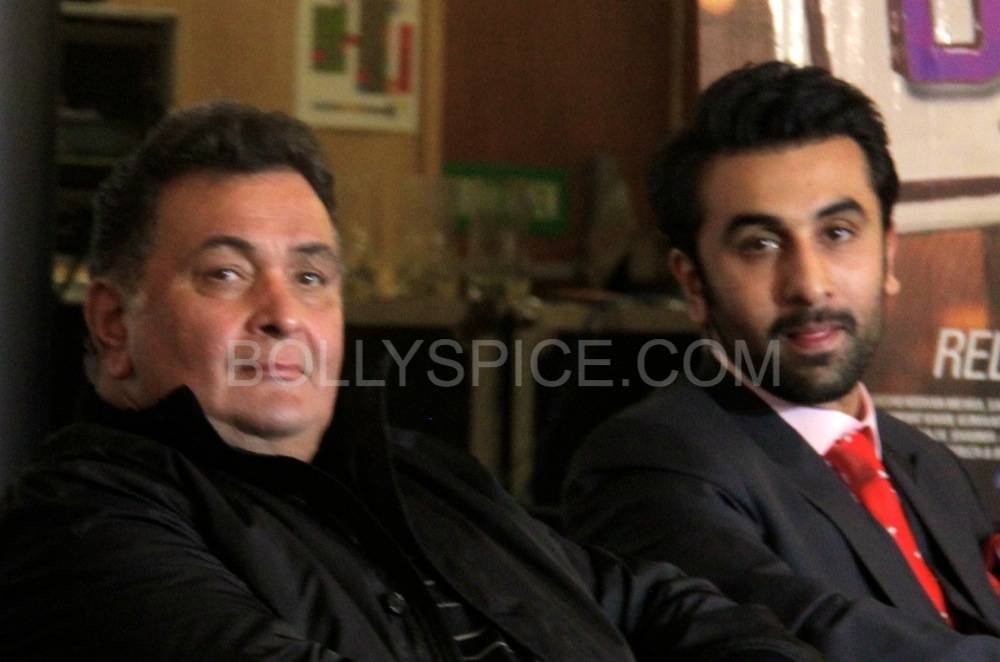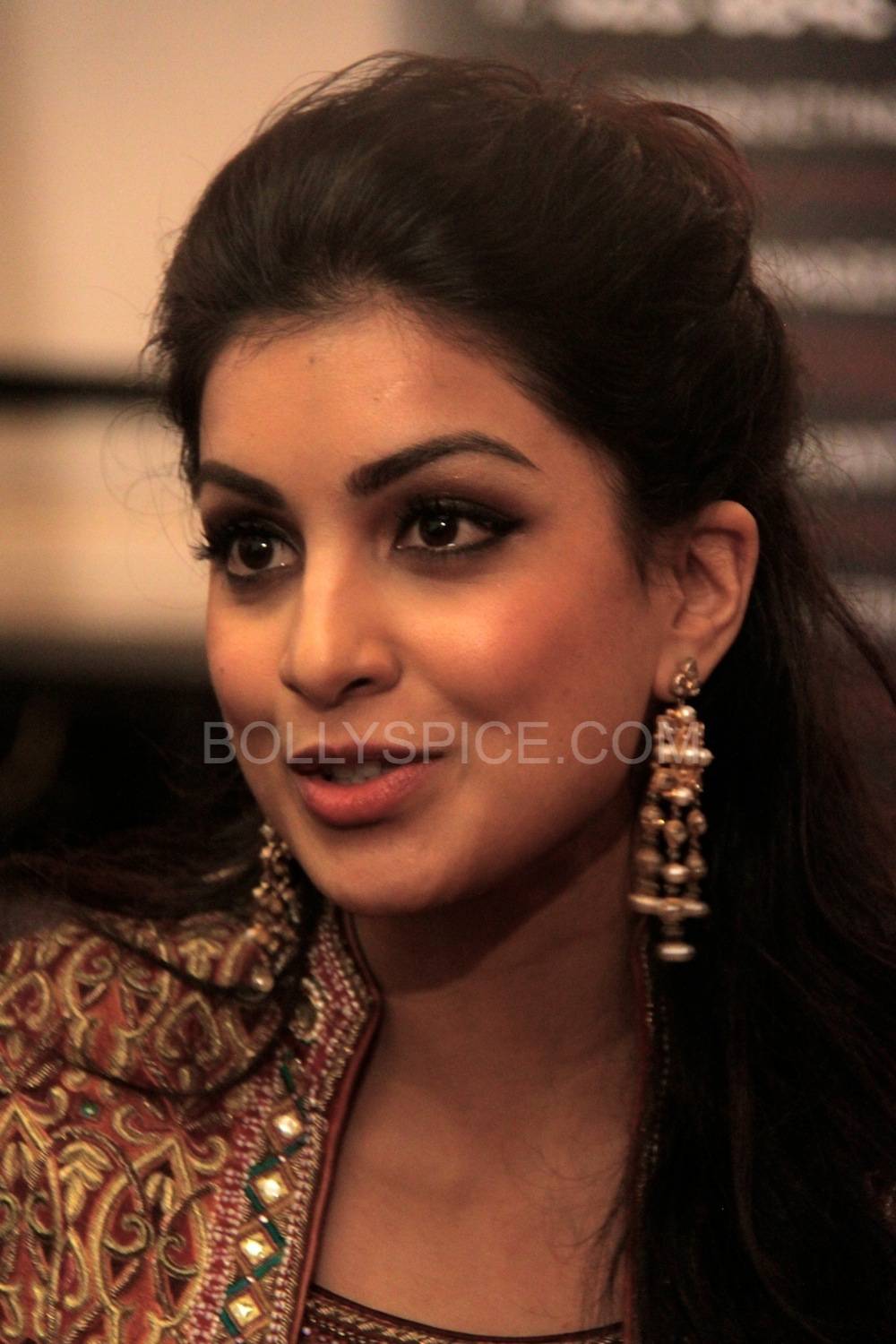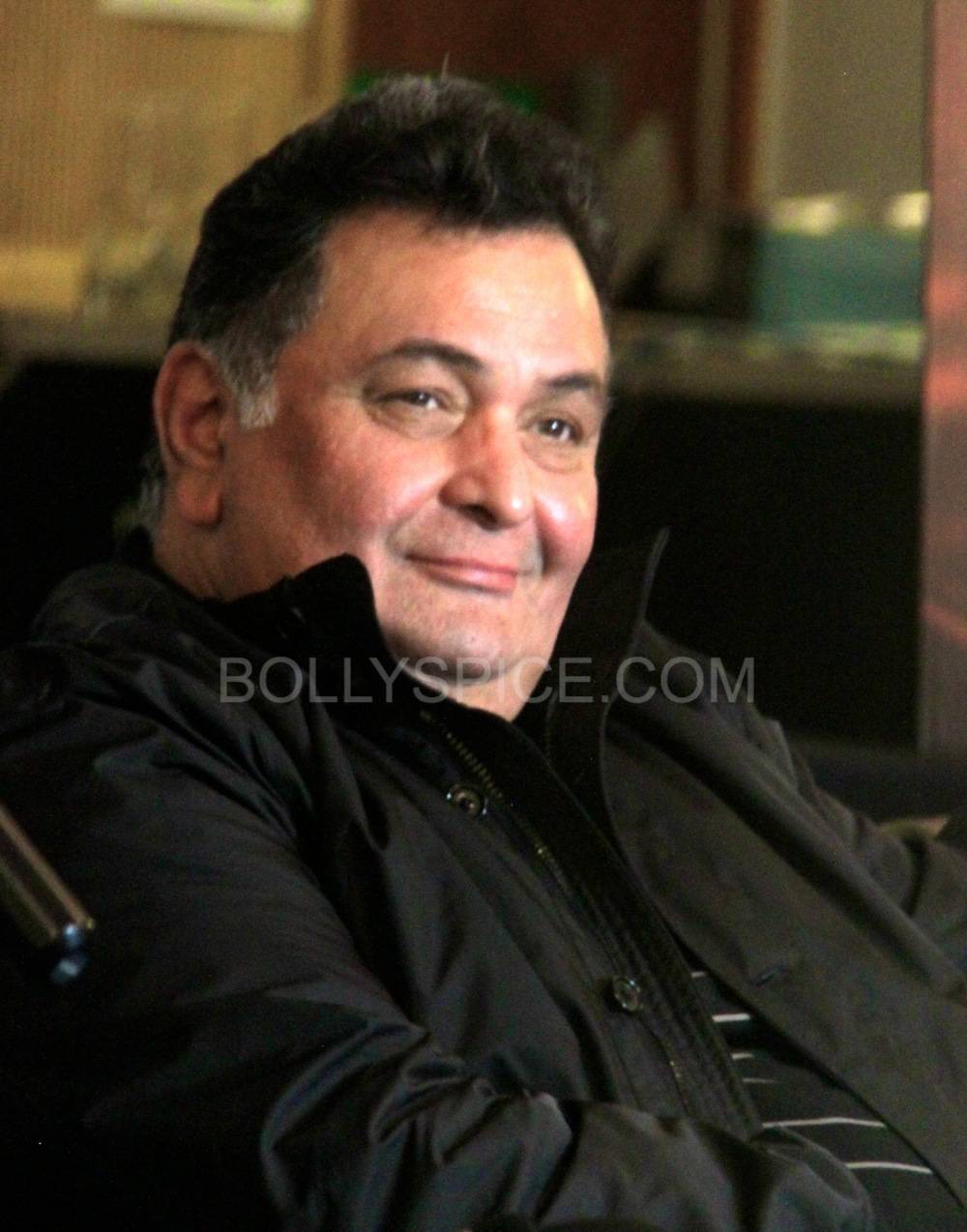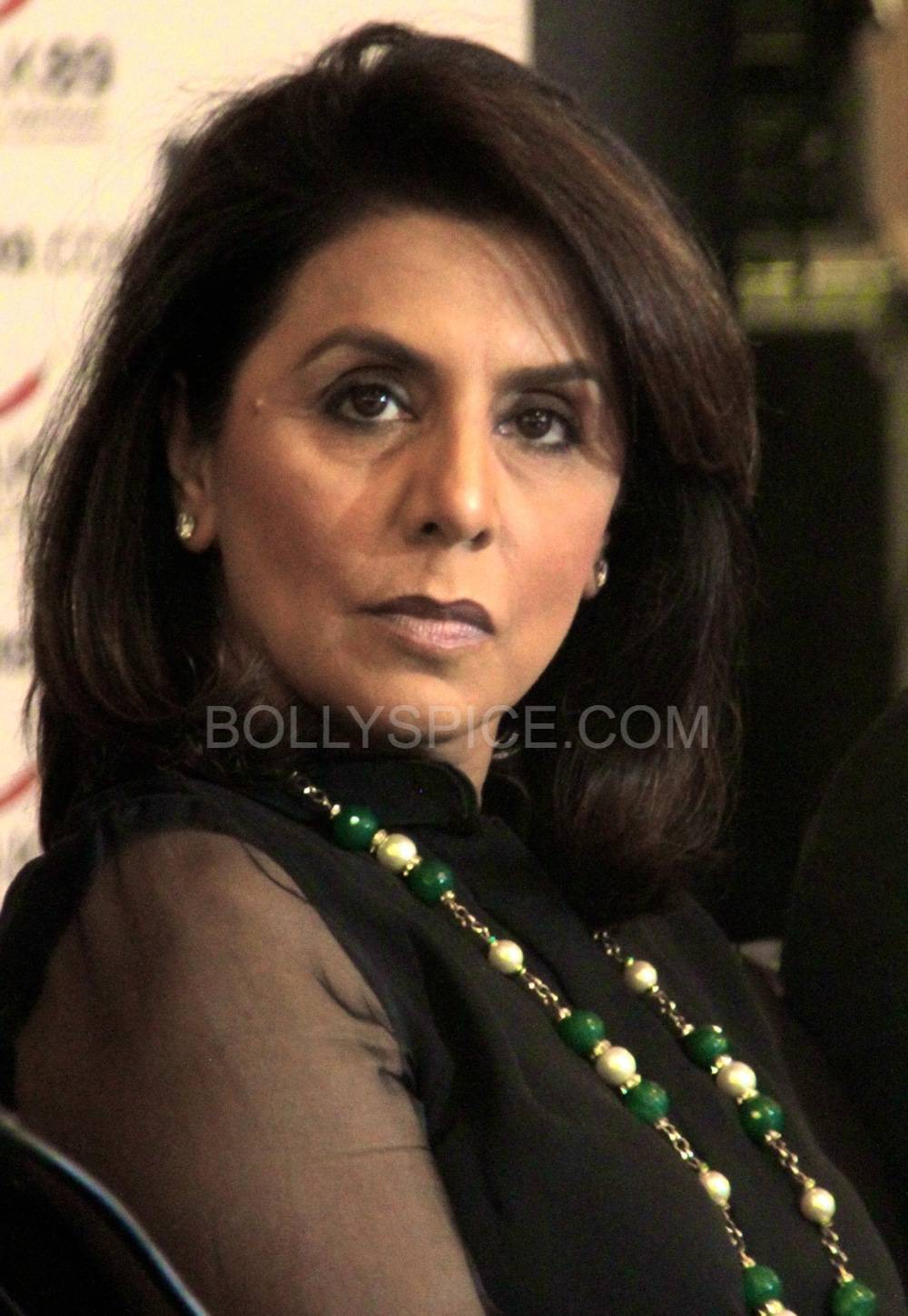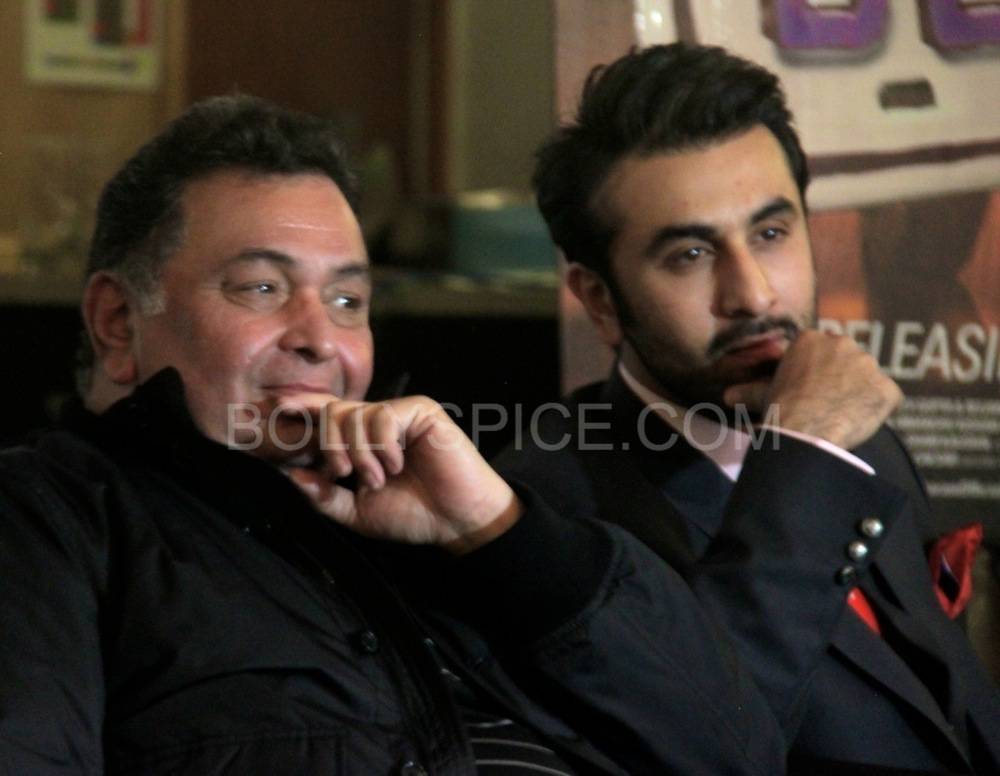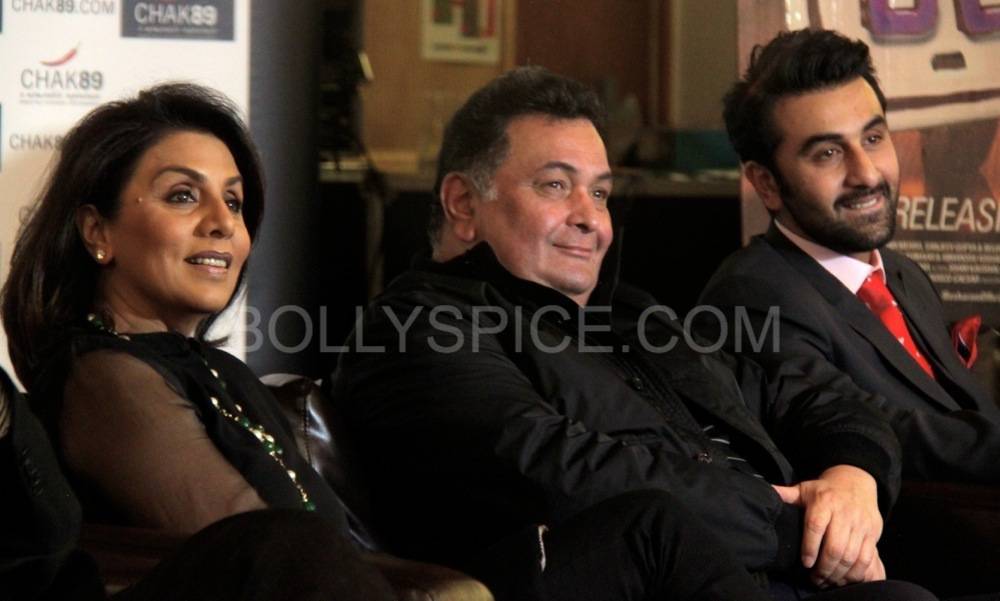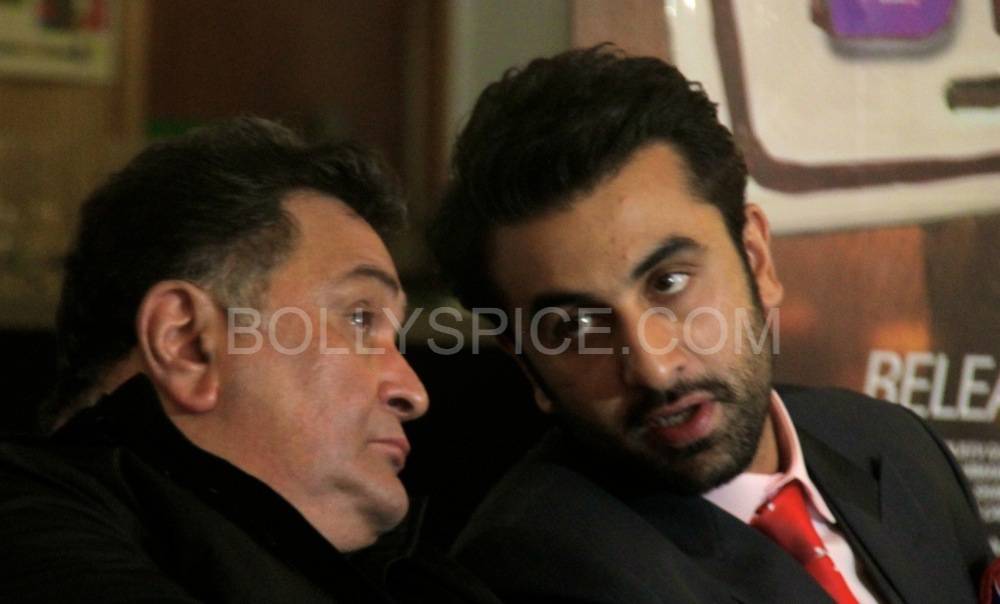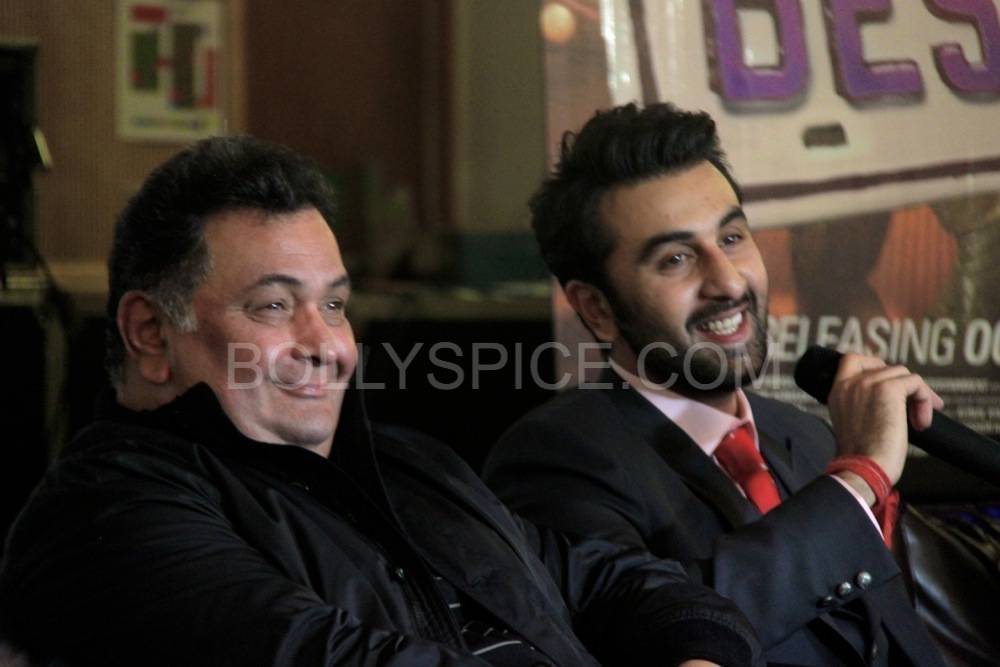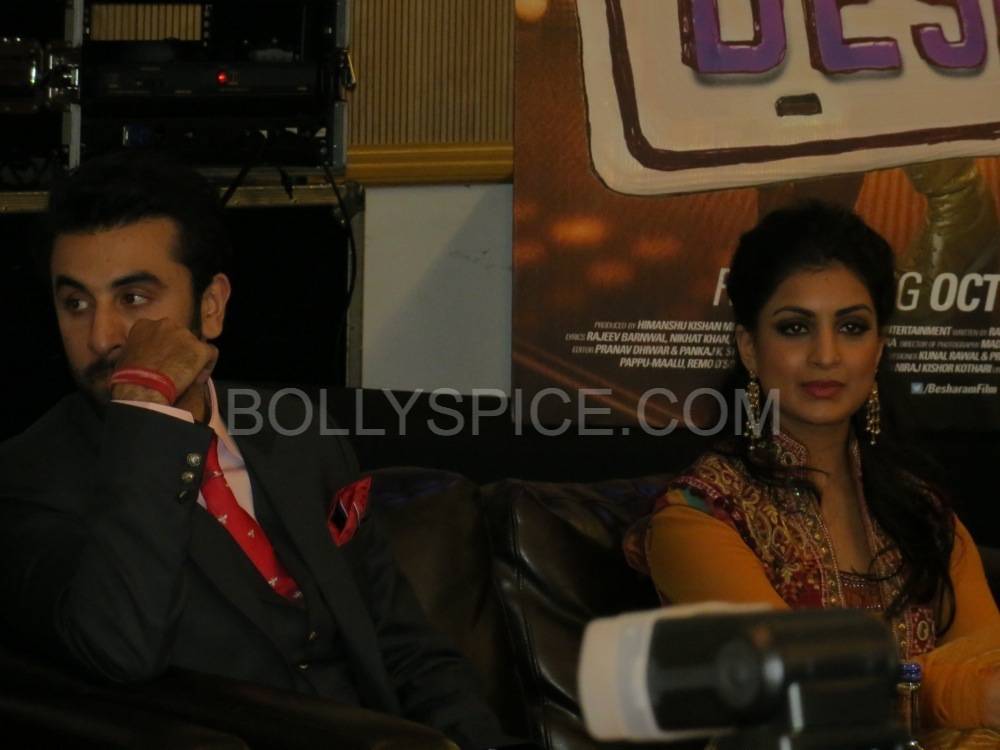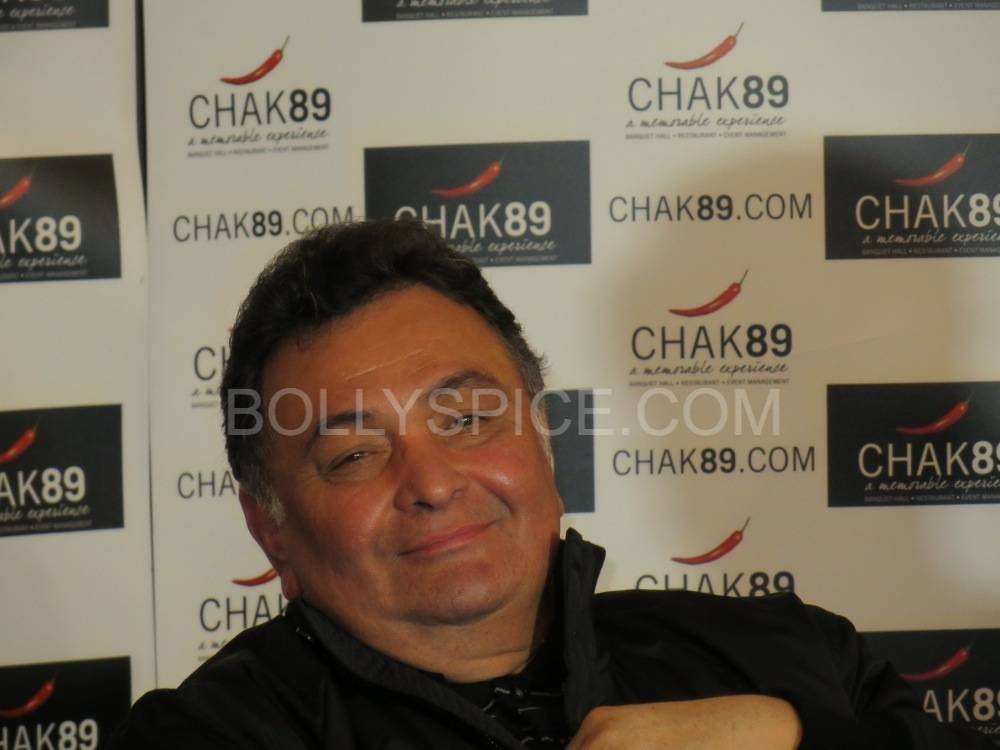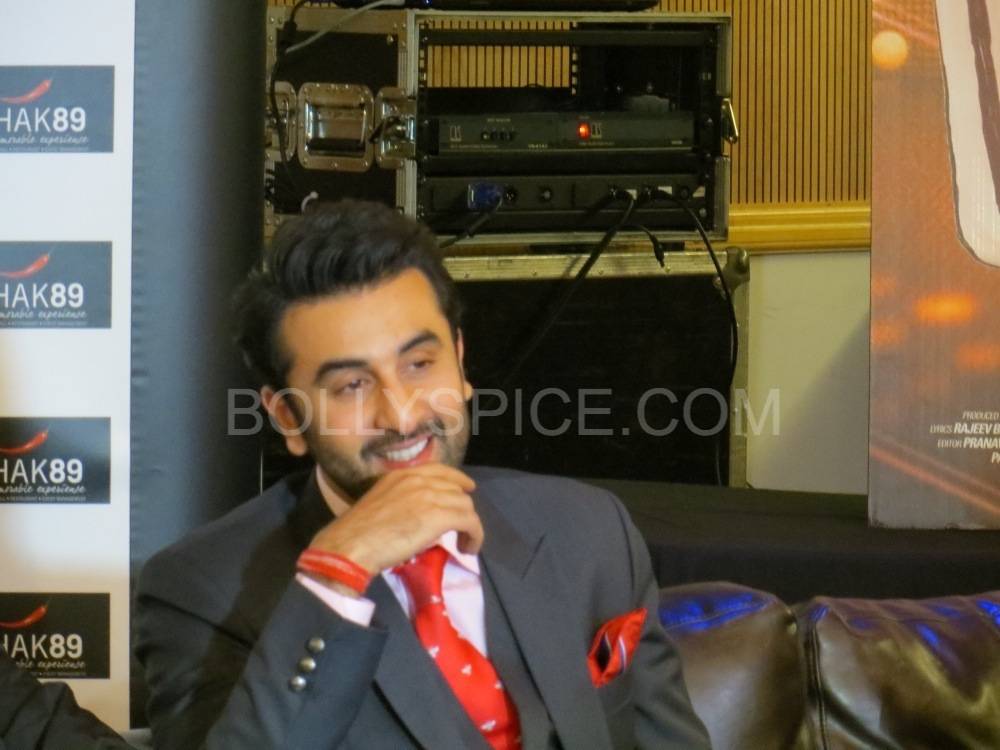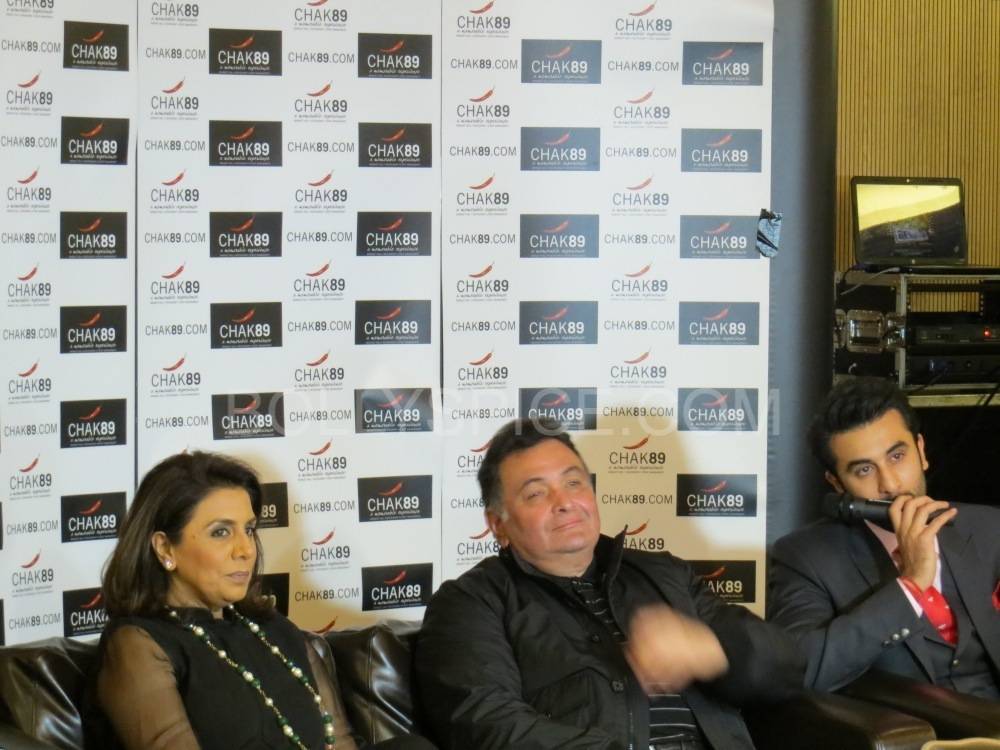 Stay tuned we have much more!
'Besharam Press Conference footage and star cast interviews courtesy of: Sterling Media'