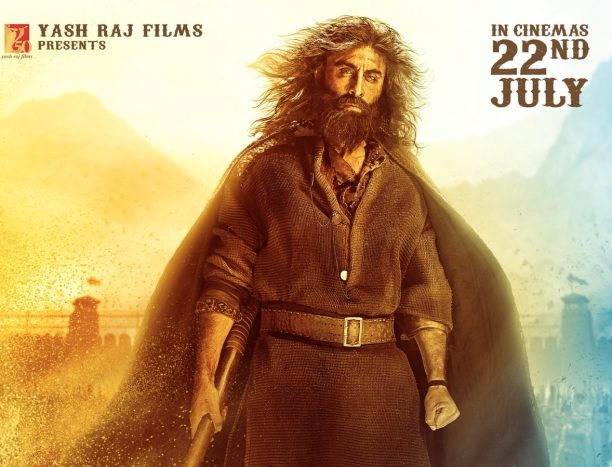 Wow! That is the word of the day after seeing the Shamshera Trailer! And then wait what? A Father's Legacy… A son's destiny… more on that in a bit.
Directed by Karan Malhotra, Shamshera, the period action drama set in the 1800s features Ranbir Kapoor, Sanjay Dutt and Vaani Kapoor.
Let's not keep you waiting… Here is the epic and is it July 22nd yet trailer!
Now, you know…Ranbir is playing the father, Shamshera, and the son, Balli, in this revenge spectacle! This is the first time Ranbir is playing two characters in the same film!
Ranbir spills the beans on the fact that he was only approached to play Balli but he convinced producer Aditya Chopra and film-maker Karan Malhotra to trust him with the character of Shamshera too! He says, "When the film was narrated to me, it wasn't really offered to me as a double role. But when I heard the story, my immediate response to Aditya Chopra and Karan Malhotra was that let me play the father also!"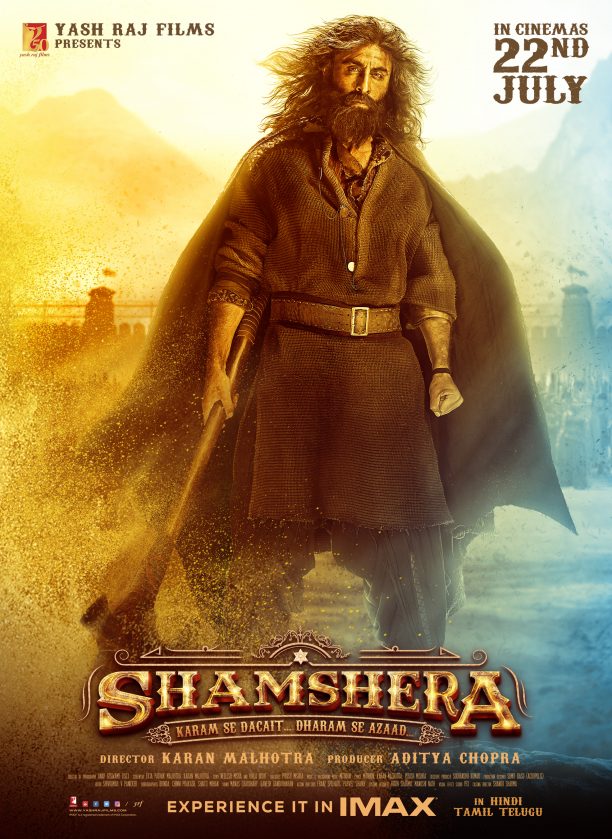 He explains, "Because it is such a great role, it is such an interesting, juicy part for an actor to play. Then, I really had to convince Adi and Karan. I think after that Karan did a couple of look tests and that's when he got convinced also. So, initially it wasn't offered to me but it hooked me thoroughly as an actor. They were two unique characters and for an actor like me, to play two distinctive characters and make them different was very challenging and very exciting for me."
Fans are now even more eager to see this story and this performance come to life on the big screen!
The action extravaganza Shamshera is set to release in Hindi, Tamil and Telugu on July 22, 2022 and we can't wait!