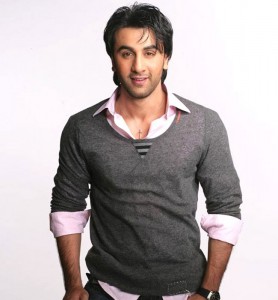 One of the coolest things about Bollywood stars is how much they appreciate their fans and Ranbir Kapoor is most definitely one of those actors. On the 5th anniversary of the Ranbir Kapoor Fanclub website RanbirKapoor.net, Ranbir thanked the members and his fans in a special way. It was not just a message put on the forum he actually made a video for the site!
Filmed in his dressing room on set for Barfee, he first thanked his fans! "Happy 5th anniversary to RKF. From the bottom of my heart, thank you so much for the support and the love."
He also revealed some exclusive scoop about upcoming projects Rockstar, directed by Imitaz Ali, Barfee directed by Anurag Basu and co-starring Priyanka Chopra and Ayan Mukherjee's next film!
Check it out!
First up he talked a bit about Rockstar, which he says is a "musical journey of this musician". The big scoop is that it will release on the 11th of November and he says fingers crossed it is a film fans will love! He also says Rockstar is one of the reasons he has not signed a new project. Not only because it took so long to complete all that was needed but, "The kind of film Rockstar was, I went into a bit of a shell and depression post that movie. I am meeting people. I am beginning to rejuvenate myself and try to get into a happy space of movies. So hopefully I will sign 2-3 films by the end of next month."
Another interesting tidbit is that after he finishes Barfee he is going right into the schedule for Ayan Mukherjee's next film. But wait there is more! The big news is that he revealed that it will indeed be Katrina Kaif starring opposite him in the film!
Plus he is NOT dating anyone!
Wanna see more? We have got the exclusive video from RKF right here!
httpvh://youtu.be/dkwl1sy0nfE