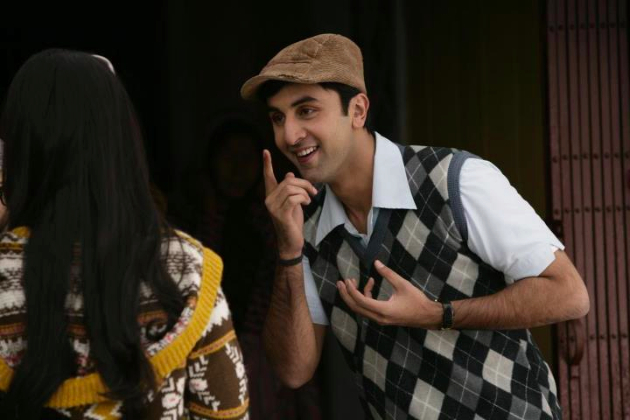 Though it has been a long wait, soon we will get to see Ranbir Kapoor, Priyanka Chopra and Ileana D'Cruz in Anurag Basu's Barfi!, and we cannot wait. Set to release on September 14th, Ranbir plays Murphy aka Barfi, who is a charming deaf mute. Always ready with a prank up his sleeve, he's quite the charmer, especially with the ladies! In Darjeeling, Barfi is the talk of the town. His bittersweet relationship with two beautiful young ladies, Shruti and Jhilmil sets in motion a chain of events that will turn his life upside down! A heart-warming tale of selfless love and about finding happiness in the smallest things in life; that tells you no matter how tough your life may be, "Don't Worry. Be Barfi!" Priyanka's character Jhilmil is also a challenging one, as she is an autistic woman. Rounding out the cast is Ileana D'Cruz, who is making her debut in Hindi films, as Shruti, Barfi's love interest and the narrator of the film.
Calling it a commercial film, Anurag said in a recent interview, "Barfi! is a masala film. It's a nice romantic triangle. A mish mash of genres, it has drama, thrills, comedy and romance."
From the promos we have seen how fully Ranbir has taken on and become this role, and Basu says as he wrote the script that the only actor that he could see as Barfi was Ranbir. "If Ranbir wouldn't have done this movie, I wouldn't have made it. I always had Ranbir in my mind for this role. Even on the day when I was writing the 10th page of the script!"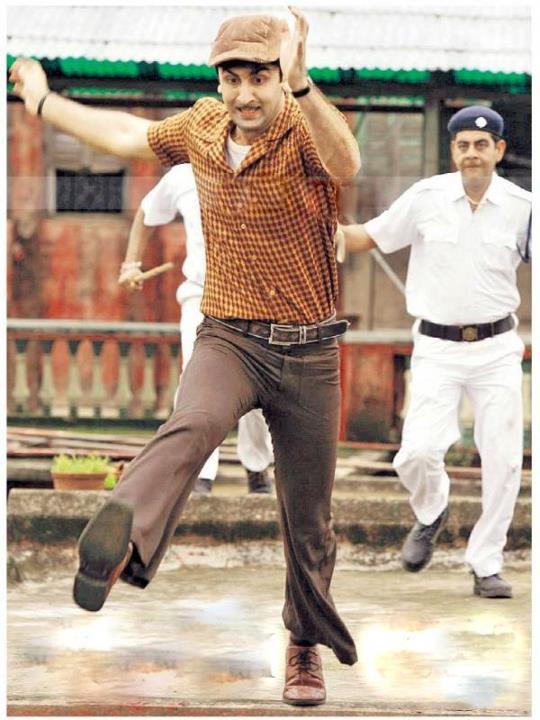 Although Ranbir does not speak in the film; he most definitely has a character, and a cute one at that, with nuances of both Charlie Chaplain and the great Rowan Atkinson character Mr. Bean. Basu explained, "The Chaplin influence was not there in the script when Ranbir came on board. It is just that as we progressed, it was felt that certain scenes would be elevated if Ranbir got into that mode. There is silence in the film, something which is the core of it, and there is a Chaplin layer to it as well. However, Ranbir is not imitating Chaplin in the film."
Pritam has composed the music for the film and the first two tracks certainly have impressed, and made fans want to hear more! Finally we will, because the OST releases on the 21st. Interestingly and understandably, neither Ranbir or Priyanka will be seen lip-synching in the film, "Ranbir can't sing, but we have six songs in the film that are used to express the protagonists' feelings without lip-syncing. Priyanka's character also doesn't sing in Barfi!"
And though both Ranbir and Priyanka's characters have disabilities, that is just part of the story, "The film is a celebration of life. I've not underlined their disability nor is their disability shown in any way to be the driving force in their lives."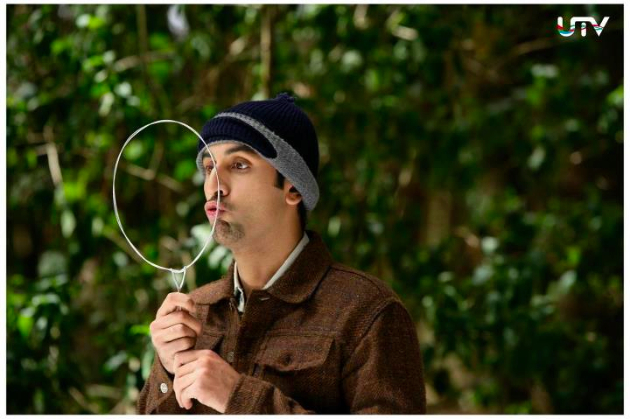 As a person and as Barfi, Ranbir certainly has impressed the director and the entire cast and crew, "His aura is such that I remember on the last day of shoot, Ranbir was bidding good bye to all by hugging them; and I actually saw how everyone was feeling that moment. They were really feeling sad. Well, I don't know if it was RK or 'Barfi' who created that feeling in all."
Though originally called Silence, Barfi!, according to the director, is the perfect title for this 'very sweet film. The name has definite relevance in the film.'
It seems like it has been a long wait until we get to see the film, but Basu says sweet things take time, "Any halwai will tell you the milk has to be stirred on a slow fire for the barfi to come out just right."
Stay tuned we will have a review of the music soon and of course more news and scoops about Barfi!