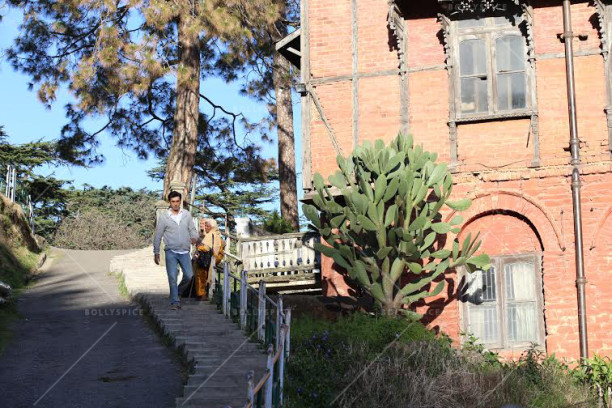 Ranbir Kapoor loves his work, acting, above all else. That's no secret. Like most artistes in love with their craft, Ranbir loves to revisit early, definitive moments of his film career. He made the most of the Shimla schedule of Tamasha to relive memories of his very first experience on a film set.
Shimla, the well-preserved holiday capital of the British Raj, has a unique feature. At its heart, this hill town has a winding esplanade that has a unique Gothic church, a bandstand, a Victorian theater & a Tudor stone town hall set on one side. Close to the esplanade is the beautiful Sidhowal lodge.
Having finished a day's shooting, Ranbir would often walk from the Sidhowal lodge to the Mall to relive his memories of assisting Sanjay Leela Bhansali for Black. Shot during the cold, beautiful winters in Shimla, Ranbir learnt the ropes as an assistant director on this film.
Says a source, "Ranbir would often walk down by himself at late hours, when chances of anyone recognizing him are few, towards the mall. He doesn't say much, but must be thinking of what a long way he has come since those early days as a rookie assistant on a film set!"
Produced by Sajid Nadiadwala & Directed by Imtiaz Ali, Tamasha releases worldwide on 27th November, 2015. The film is presented by UTV Motion Pictures and Nadiadwala Grandson Entertainment.