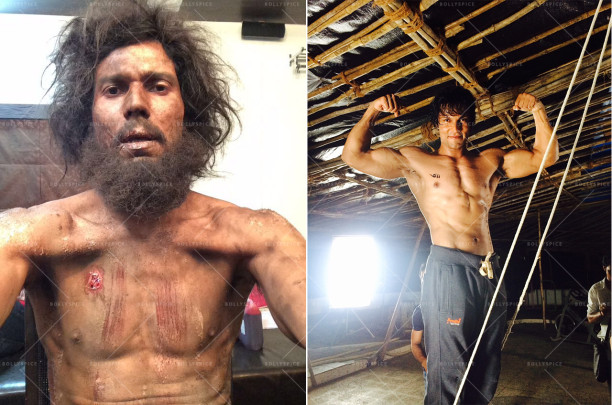 Randeep Hooda, who had beefed up muscle to play a street fighter in Deepak Tijori's Do Lafzon Ki Kahaani, had to shed 18 kg for Omung Kumar's Sarabjit. And for this, the actor had to go on a near starvation diet which was supervised by his sister Dr Anjali Hooda Sangwan.
Talking about the brief given to Randeep, Omung Kumar says, "In his years in jail, Sarabjit was kept in a 4 x 4 room and had rat bites all over him. The first time I met Randeep, I told him that I wanted to see his bones. He took up the challenge and shocked everyone with the outcome." The director adds that he wasn't able to recognise Randeep on the first day of shoot and he largely went unnoticed. "It was only when I called for him that I realised he was sitting right there."
About the process, Randeep's sister Dr Anjali Hooda Sangwan, (MD – Weight loss and metabolic consultant) agrees that this kind of a weight loss was indeed a challenge. "We planned on a low calorie diet – the Protein sparing modified fast – and it was targeted weight loss while making sure that there is no muscle loss. So Randeep had to cut down on all sorts of sugars including fruit sugar that means he couldn't even have fruits. He cut down the carbs completely, but we made sure that his protein intake is not hampered. It involves a very strict diet to be followed including no exercise and I'm amazed how Randeep pulled it off," she shared.
Anjali adds that the bigger challenge was to help Randeep get back the pounds within a 20-day break. Admitting that it's very unhealthy and dangerous and something she would never recommend to anyone, she shares that Randeep went through this only for the role and under her medical supervision. "It's just like how Matthew McConaughey and Christian Bale had undergone complete weight loss for their roles in Hollywood, but it's strictly medically done. We would monitor Randeep's blood every 10 days. And it's due to his sheer will-power that Randeep has managed losing and gaining back the weight in a very healthy manner. He was extremely dedicated and motivated to go through the process and he's co-operated on every front."
Omung agrees and states that Randeep has chameleon traits. He recalls that for the flashback sequences he asked the actor to put on a few kilos for a wrestling scene. "I gave him a 20 days break and he came back all pumped up," he says.