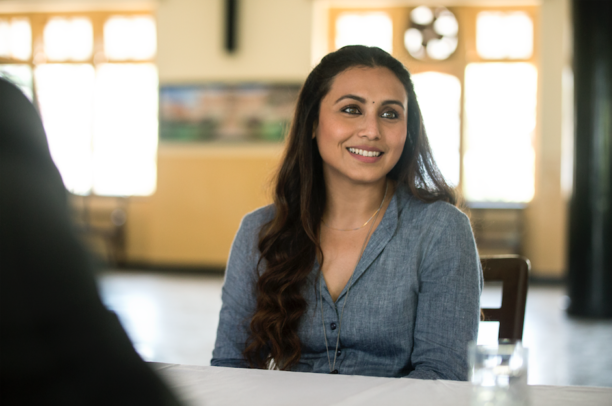 Acclaimed actress Rani Mukerji is going the extra mile to spread the sensitive message of her forthcoming film Hichki. In the film, Rani plays the character of Naina Mathur who has a nervous system disorder, Tourette syndrome that forces an individual to make involuntary repetitive movements or sounds. Hichki focuses on turning disadvantages into opportunities and staring down at challenges that life throws at one and ultimately winning over them. It is also a subtle reminder about discrimination that exists in our society and has become a part of our daily lives. It highlights this through the story of Naina, who faces discrimination from our society that firmly believes she cannot be a teacher because of her disorder.
The actress says, "Hichki is a story that has inspired me as an actor and as a person – to do my best and reach out to as many people as possible. I feel the responsibility to talk about the important matters that Hichki is trying to tell. The more people I can spread the message to, the better. Hichki focuses on turning a weakness to one's advantage against all odds. It talks about discrimination, prejudice, and social stigma and how we can overcome them with positivity and a lot of hard work. Hichki is an extremely relevant film and it attempts to make our world a better place."
To get that message out the actress has devised a plan that will see her promoting the film in five different local languages in an attempt to reach out to more audiences and inform them about this special film.
"Rani will be promoting the film in Marathi, Bengali, Punjabi, Hindi and Bhojpuri to reach out to as many audiences as possible. She believes in the message of Hichki and she is leaving no stone unturned to talk to as many people as possible. This local language promotional plan will see Rani record innovative TV content in five local languages to make the film even more relevant in these markets," says an informer.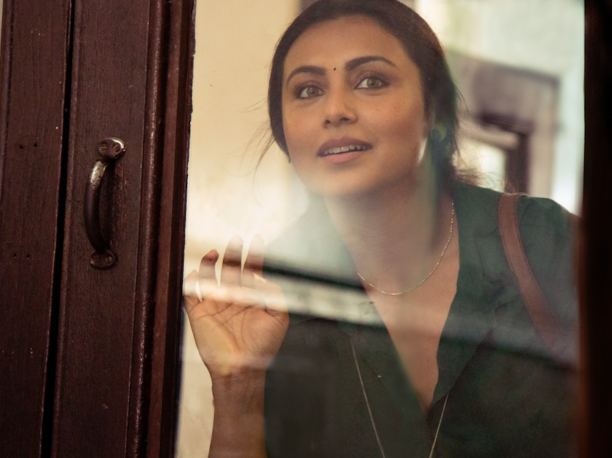 One of those unique television promotions will be that Rani Mukerji and Sourav Ganguly will come together on television for Sourav's hugely successful Bengali reality TV show Dadagiri. Rani will be heading to the city of Kolkata to shoot this special episode that focuses on Rani's forthcoming film Hichki. A source from the channel says, "Rani and Sourav are both legends. This episode will be the most special one that we have shot ever. They will make for a winning combination on TV. Sourav, or Dada as he is fondly called, will be speaking to Rani on her forthcoming film Hichki. Rani has started a campaign for the film that sees her quiz icons about their real-life hichkis (weaknesses) and she will quiz Sourav on the same. It will be quite interesting to know about dada's hichki. We are sure it will be a big revelation."
Rani will also appear on a show with Karan Johar oh his reality show India's Next Superstar. A source close to Rani said, "Rani has started this campaign Aapki Hichki Kya Hai? as a part of Hichki promotions. She asked Salman about his hichki on marriage and suggested he should skip marriage and become a father when she was on Bigg Boss. Karan will be the next person who will ask the same. Let's see what Karan reveals about his hichkis! Karan and Rani are a house on fire every time they meet. So, expect a fun show full of banters."
The source adds, "Usually, its Karan grilling celebrities about their lives on his couch while having coffee. The roles are certainly going to be reversed on this special episode. Karan's known to be a sport when talking about his flaws and follies, so the episode is expected to be super entertaining. Add to that Rani's sense of humor and these old friends are bound to deliver a super special episode."
Directed by Siddharth P Malhotra and produced by Maneesh Sharma, Hichki is set to touch the hearts of audiences when it releases on 23rd February 2018.