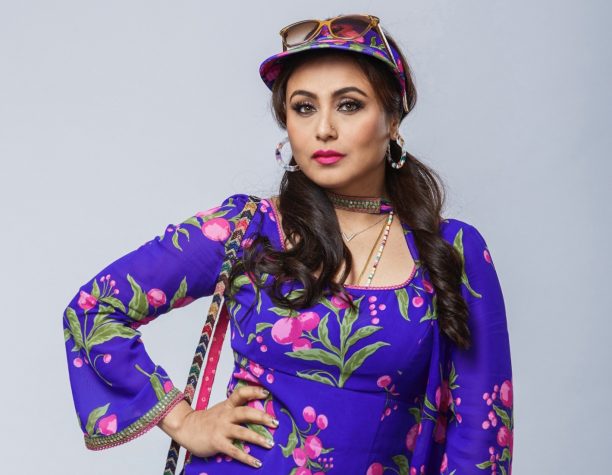 Bollywood actress Rani Mukerji has opened up about her experience of making her new film Bunty Aur Babli 2 in the midst of Covid-19 restrictions.
In the sequel – now in UK cinemas – the 43-year-old reprises her role as Vimmi Trivedi – a crazy self-proclaimed fashionista and former con-artist.
The comedy film is a sequel to the 2005 hit, which earned an impressive £558,898 at the UK Box Office, despite a small release.
Also starring Sacred Games actor Saif Ali Khan, Siddhant Chaturvedi and debutante Sharvari Wagh, the film is produced by Rani's husband Aditya Chopra.
Having starred in social issue based projects like Mardaani over the last few years, the actress told BollySpice how the pandemic changed the process of filmmaking in India.
Bunty aur Babli 2 was originally scheduled to release last year in June, at the height of the pandemic, and was postponed to April 2021, but the situation in India forced cinemas to close down again.
"Adi [Aditya Chopra] took a decision at that time that he will only release films when cinemas are up and running again. He stood his ground and now we are seeing the film being released. It's a celebration for us and cinema fans," said the actress.
Rani also revealed that it was her co-star Saif Ali Khan who felt uneasy about shooting for the film at a time when Covid-19 was making headlines all around the world.
Recalling the experience, she said, "We wanted to finish the film in March last year and right then, the pandemic hit India. We were about to shoot for our song Tattoo Waliye. I clearly remember it was 13th March 2020 when Saif came up to me and said that he was nervous to film with so many people around and wanted to cancel it. We wanted to stay put for a few days, but then it was months and now after more than a year, we came together to film it."
Taking the pandemic seriously, the production house made sure that the actors and crew felt at ease after returning to work while Covid-19 was still spreading like wildfire.
"We decided to finish the film in the pandemic this year and Adi went to great lengths to make it safe for us. We were quarantined in hotels for 14 days, tested, and the entire filming location was sanitised. We shot the song in September this year and it's going to be a memory that will be etched forever in our hearts."
The actress also revealed how the pandemic affected her personal life, hailing from a film family and being married to the most powerful producer in India.
"The entertainment industry took a very big hit. I come from a family where all we do is make films for the big screen. It was a dark period for us and scary."
"I don't think people were even aware of the problems that the industry was facing or interested in entertainment as they had their own issues during a large chunk of lockdowns last year. They were worried about their jobs, how to put their next meal on the table, and the education of their children. The Medical sector was faced with this challenge, without the knowledge on how to tackle it and then we had the rush to make vaccines," she explained.
With the sequel being shorter than the first film, Rani said that this is a welcome change that we are seeing across Bollywood films.
"People are quite distracted in today's age. If you want their attention you have to have a really good film. With each passing decade, movies in Bollywood have undergone a change. Filmmakers are now consciously trying to make shorter films, which is great as you get a tighter script. The audience sees what is required and nothing more," explained the actress.
Bunty Aur Babli 2 is directed by Varun V. Sharma and released by Yash Raj Films in UK cinemas now.