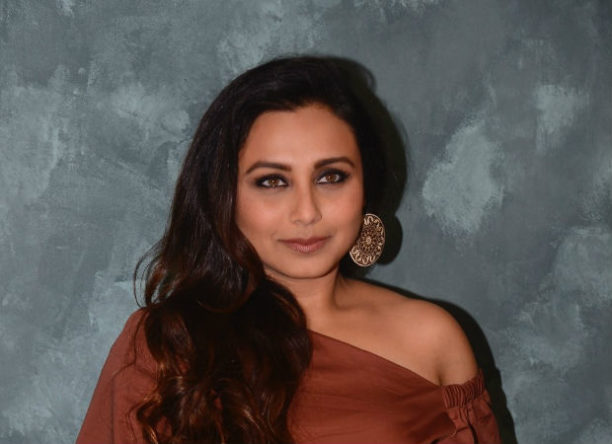 Rani Mukerji will be on BFFs with Vogue on Colors Infinity hosted by Neha Dhupia on Sunday and we have some inside scoop on what she talked about including fun stories about Aditya, Adira and more.
With Valentine's Day feels still in the air, we have an 'awww' story for you. Did you know that the Bollywood couple, who have had many speculations about their relationship, first met professionally during the casting of the film Mujhse Dosti Karoge. Back in the day, while the Yash Raj Productions film was finding its actors, Aditya Chopra was quite interested in casting Rani Mukerji for the role.
However, while Aditya faced pressure from many people to NOT cast Rani as they thought she wasn't good enough to play the part. However, he still went ahead and cast her in the part because he saw caliber in her and had faith in her talent. And boy did was that work out since she is wonderful in the film. On the show BFFs With Vogue on COLORS INFINITY, speaking on this, Rani Mukerji mentioned, "After having faced failure for a couple of my films, luckily Mujhse Dosti Karoge happened and that's when I met Adi first time professionally. He told me that I'm doing a couple of crap films and that people have pressured him not to take me because they think you don't have the equity for a Yash Raj film but Adi had belief in my talent and me and thought that I was good for the part."
Mukerji also opened up on her husband's reclusive nature on the Colors Infinity show. "It's not as if he is paranoid about the cameras. He just doesn't want to be photographed," she said, adding that her star status had posed a problem for him after their marriage. "He had told me after our marriage, 'God, when I fell in love with you, I didn't stop to think that I was in love with an actress. Now, because of you, people are attaching my pictures to yours as well'."
We hear about a lot of relationships within the industry, some fading away and some lasting a lifetime. Rani-Adi are one such couple that probably never thought during that casting meeting that they would end up being friends, falling for each other and eventually getting married. Seems to us that some things are just meant to be or in the true Bollywood cliché spirit, "pyaar dostii hai!"
During the show the actress also talked about her adorable daughter and made it clear that she does not want Adira to be a victim of the paparazzi culture. "I want Adira to grow up normally. [Otherwise] you get unwanted and undeserved attention without having achieved anything in life. I want Adira to be treated like any other child in school. Aditya and I don't want her to be photographed constantly," she said.
We also have this special video – Rani Mukerji tells us about the 3 FAVORITE F's. Rani mentioned that she does not want Adira to pick up Adi's immense love for Food so the first F as we know stands for Food. Knowing that Aditya Chopra is one of the most known and successful director-producer and writer, it's a fact that his second favorite F stands for Films. While we watch the promo, we see Rani is hesitant and does not mention the 3rd F. Well, what can it be? As you can see designer Sabyasachi completely cracks up! Check it out!
Plus this!
There will be many more revelations!
Catch #RaniMukerji & @sabya_mukherjee on #BFFsWithVogue this Saturday at 8 PM, on @Colors_Infinity.
Presented by @JeepIndia | Powered by @MotorolaIndia | Beauty Partner @MyNykaa pic.twitter.com/8JS6CYLN9k

— Colors Infinity (@colors_infinity) February 14, 2018
To find out more, tune into Jeep presents BFFs with Vogue, powered by Motorola, beauty partner Nykaa on Saturday, 17th February at 8 PM only on COLORS INFINITY.