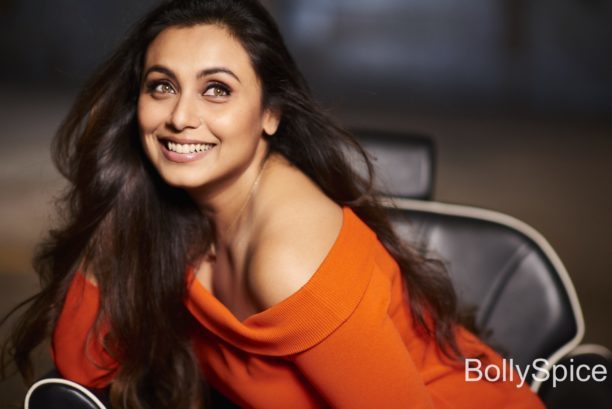 As we all know Rani Mukerji is back with a bang in Yash Raj Films' Hichki. Fans loved the trailer and are eagerly awaiting the release of the film on February 23rd.
In the film, Rani plays the role of Naina Mathur who has a nervous system disorder, Tourette syndrome that forces an individual to make involuntary repetitive movements or sounds. Hichki is based on the outstanding autobiography by Brad Cohen titled Front of the Class that went on to become an acclaimed Hallmark TV film in 2008.
We hear that Rani is extremely committed to spread the word about Hichki, a film that she thoroughly believes in and has charted out an aggressive promotional campaign spanning over two months.
"Rani wants to juggle with motherhood and professional commitments equally as she feels both require her to give a 100 percent attention. She feels by spreading out the campaign for two months, she will be able to plan her work commitment and her motherhood commitments perfectly. Rani wants to take her film to audiences across the country and she feels that if Hichki is promoted in a traditional manner, which sees actors go all guns blazing only in the last 15 days, she won't be able to spend time with Adira and that's not ok with Rani at all," says a source.
Hichki is a script that convinced Rani to come back to acting. Going all out and giving her utmost for promotions, Rani will be touring ten cities to reach out to her fans. The source further adds, "Rani plans to participate in a slew of promotional activities across the nation. She will reach out to students, parents, teachers, children during promotions. The film focusses on turning disadvantages into opportunities and staring down at challenges that life throws at one and ultimately winning over them. Rani wants to spreads the beautiful message of the film to as many audiences as possible."
Yash Raj Films' Hichki is set to release in cinemas worldwide on 23rd February 2018.
Picture Courtesy-Avinash-Gowariker