Note: The views expressed in this article do not reflect the views of BollySpice.com's staff or owners. They are solely the views of the writer of this opinion piece/blog.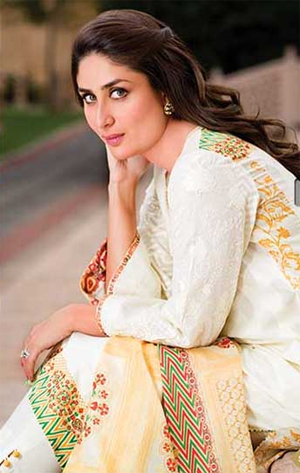 Dear Kareena Kapoor Khan,
I am known as Desigal, and this identity is synonymous with being a Kareena fan. I've been a true blue Kareena fan since year 2000. For 14 years, I've idolized you, watched every single film & live performance in awe, and followed your every professional move. My fanaticism didn't end there.
I eventually took over managing your fansite, your picture gallery, as well as your most active twitter fanclub with over 184K followers.
For years, I watched you struggle to find an identity in Hindi cinema, always believing in your talent when the world doubted it. When everyone felt that you over-acted, I saw untapped potential, and I vowed to support you through thick and thin because I believed in you. Somewhere, I became a supporter of not just Kareena Kapoor the actress, but Kareena Kapoor the person.
My most glorious moment as a fan finally arrived in 2007, when you blew everyone away with your endearing portrayal of a Sikhni from Bhatinda. Geet Dhillon stole hearts left right and center, and the country knew that Kareena Kapoor had finally arrived.
But I regret to say that today I stand before you, a disappointed fan. In the years that followed Jab We Met, Kareena fans were subjected to some of the most disheartening career choices imaginable.
Post Jab We Met, you had the star power to do ANYTHING and the audience would have supported you. The best of directors were lining up for a chance to work with you. But I watched helplessly as you aligned yourself with one production house and banked blindly on the most commercially viable projects. You threw your passion to the wind and SOLELY chased commercial success while your contemporaries came and pushed envelopes with daring and edgy roles. Time and time again, I saw you reject small film makers with promising scripts. A torrent of films that went on to build careers were placed onto your platter, only to be discarded with no regard. You proudly boasted that you don't have the patience to read scripts, and that you do films based on your mood, costars, and friendship.
You rejected films like No One Killed Jessica, Dhruv, Kaminey, Ram Leela, Raanjhana, Bombay Velvet, Begum Samru, Hindi remake of Arundhati, Zoya Akhtar's family drama, and instead took on inane projects that faded into oblivion.
Instead of being a leader and charting new territory, you chose to follow the trend other actresses set for success. Today, I see the younger and newer actresses doing what you never had the guts to do post your success. Taking risks!
In the past 5 years, Mrs. Khan, you only have ONE Jab We Met that will stand the test of time. And that is the most upsetting fact for Kareena fans, because we've seen sparks of brilliance in Kurbaan, Ek Main Aurr Ek Tu, and most recently, Talaash.
I've seen so many die hard Kareena fans give up. I've seen them lose interest in an actress that, frankly, lost her passion for cinema. You say you have nothing to prove anymore. I disagree. You OWED your fans so much more than what you gave. You owed yourself so much more. So much talent….wasted!
I would have understood if you never had the opportunity, never got the scripts. But you did. You just never bothered to read them. I supported you in your lowest phase. I supported you and stood by you and believed in you when most didn't. So I ask you Mrs. Khan…why did you let me down?
Regards,
A shattered & disappointed Fan
P.S. I love you as a person Bebo, I really do. But sometimes, the statements you make me want to curl up into fetal position and question why you'd say something like that. Ditch statements like, "I give other actors work." Makes you sound haughty, delusional, and arrogant. And it's completely unnecessary. Let your work do the talking for you please!