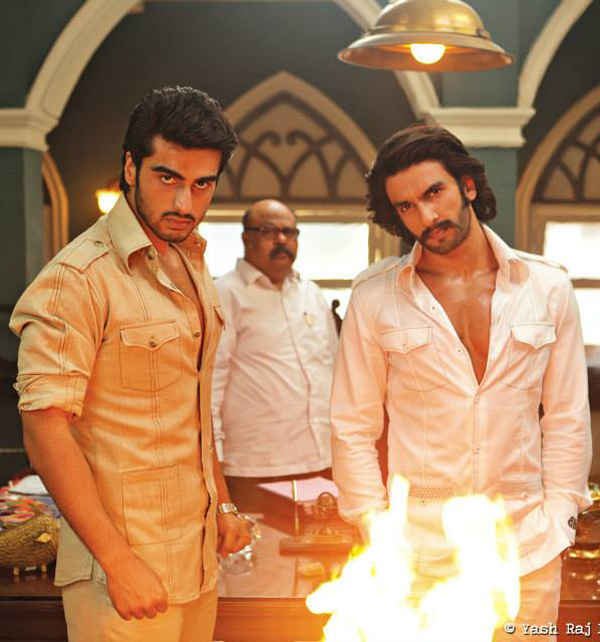 Judging by Gunday's trailer and how stunning she looks, we imagine that actress Priyanka Chopra had to spend many hours to get her elaborate hair, make-up and outfits ready before every shot. But it seems that this time it was duo Ranveer Singh and Arjun Kapoor who took her place in the make-up room while shooting for Gunday.
The film is set in the 1970s Calcutta (now Kolkata) and the lead actors had to get their body tanned to match the skin tone of local people and make it look more realistic. The film includes several bare body scenes so the amount of work to be done was huge. According to several sources, it took approximately three hours for both actors to put on the tan make-up and two hours to get it off each time.
But did they make Priyanka Chopra wait on the sets of Gunday? Apparently not. An insider from the film's team revealed to The Hindustan Times that the couple had to report to the sets early so make-up was done on time and no one had to wait. Even when the shooting finished late at night, Ranveer and Arjun would wake up before anybody else the next day to get their make-up done.
When asked about it, Arjun confirmed the news and also added: "It was more difficult for me than Ranveer as he had to go only two shades darker, while my look was nearly four shades darker than my usual skin tone."
Gunday tells the story of Bikram and Bala, two small time coal thieves who later become powerful black marketing mafia-men. The film will hit cinemas on Valentine's Day.