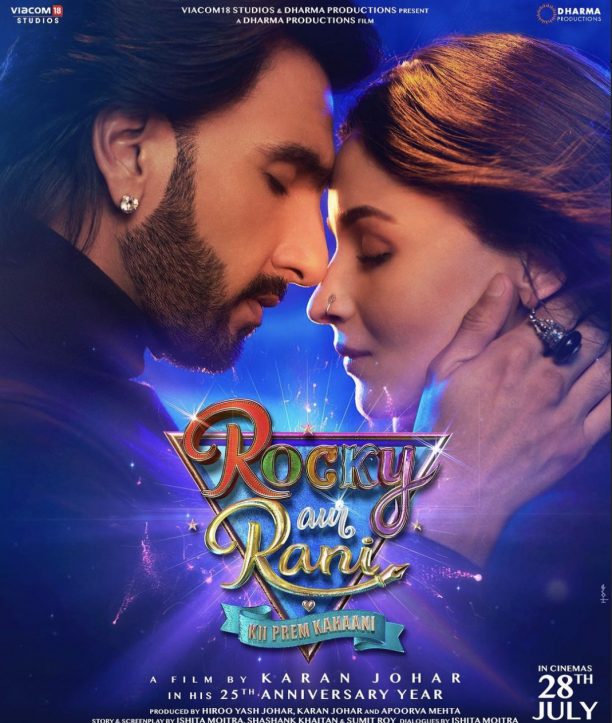 Amidst the fun frolic flamboyance fiesta that is the trailer of Karan Johar's Rocky Aur Rani Kii Prem Kahani, the couple in love, Ranveer Singh and Alia Bhatt (and we are already in love with this couple in love) comes up with a sensational idea to pacify their two warring families: they decide to live with their future in-laws to test the waters. Ranveer goes to Alia's parents' Bengali home and Alia moves in with Ranveer's Punjabi parents.
Switch Bharat.
But the fun begins long before the cultural clash with the two lovebirds sharing a crackling chemistry from the first frame. Ranveer is boorish and brash, Alia is elegant and poised. Hell, this is a jodi made in heaven with lots of twists turns and fun encounters.
We have seen Alia and Ranveer together before in an entirely different milieu and avatar in Zoya Akhtar's Gully Boy. Looks like Gully Boy has moved on to a different cultural and aesthetic zone without a hint of a hiccup.
The mounting of the project is, in one word, lavish. In two words, Karan Johar. Every frame spells affluence, every scene is a homage to glamour, every sequence so saturated in splendour, it feels like we have entered the universe of Kabhi Khushi Kabhie Gham from the backdoor.
One quibble: the senior iconic actors are hardly there: the titanic triumvirate of Jaya Bachchan, Dharmendra and Shabana Azmi hardy get a line each in the trailer.
What to do? Ranveer doesn't let anyone speak.
And he isn't afraid to look stupid on screen. When he sees a picture of Rabindranath Tagore in his future in-laws' home he thinks it's a portrait of his girlfriend's grandfather.
When the literate Bengali family discusses politics and voting Ranveer pitches in, "I've stopped voting since Shamita's exit."
The politics of Big Boss is how far Ranveer's Rocky's imagination goes.Brain is dead. Brawn thrives. At one point in the trailer Alia drools over Ranveer's muscles. She apologizes for objectifying him. But he is all for it.
Men have done it for generations. Why not women? Drool on.