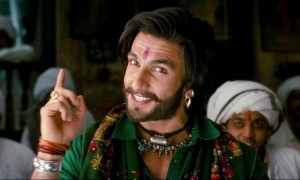 Directed by the great Sanjay Leela Bhansali, Goliyon Ki Raasleela Ram-leela is an Indian take on the classic love story of Romeo and Juliet done only as Bhansali can filled with color, with drama, with song, with dance and of course romance. Starring Ranveer Singh and Deepika Padukone the highly anticipated intense love story hits theaters on November 15th. In the film, Ranveer plays Ram who is described as "the local village Romeo, a raapchik, cheap, dramatic vagabond. He is the lover who fights the whole world for his Leela and yet the man who stands by his clan even at the cost of his own love". To play this character, Ranveer revealed he surrendered to Bhansali's way of making a film and in the process created and became Ram. Read on to see what the actor told me in this exclusive and really cool open and in-depth interview on the magic of making Ram-leela. I know you will enjoy it as much as I did!
What goes into your decision of what roles you want to do?
Well, it's a process. It is something I have developed over time. I think your first film chooses you – you don't choose your first film. After that each decision is unique, it is made for different reasons but broadly my process is this… I don't have the confidence in my own creative decisions yet to go with somebody whose work who I haven't seen before, so basically I go with a director whose work I have seen before, that I like and appreciated, sometimes loved their previous work. I use that as a starting point that I have seen this person's film, I have connected with it and I have loved it and I would love to be in this person's film. That is my first step. Then it is: Let me see what they have got, what kind of story it is and what does it do for me in the first narration and first reading. 'Does it evoke an emotion out of me? Was it engaging? Was it entertaining? Did I get sucked in in the first quarter of the film? Was there a big moment for me at the halfway point? When I get into the second half am I in a situation where I just can't wait to turn to the next page to see what happens next? Did I feel strongly towards it towards the end?' So it has to do all these things to me in the first consumption of it and if it does that that is when you know that something is instinctively good.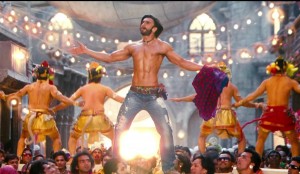 Then, of course, the character: 'Is it an interesting character and is it something I see myself playing, that I would like to play? Is it keeping me excited?' Because it is a very simple thing, when I sign on to a film, when I decide to do a character, I am completely devoted to it. I want to know that what I am working with and what I am committing myself to is worthy of that kind of devotion. Because I will go to any extent to do justice to my character, that is the kind of actor I am, so I want to know it is worthy of that kind of level of devotion and commitment. And finally is it something I think I will be good at? Something I think I can do well. Like Lootera, for instance, I was shit scared. I was excited to the film because I presented with the opportunity to play a character that scared the shit out of me. I knew that it would keep me on my toes and demand that I delve into a part of myself that is not my default – not something I usually do and sides of me I don't usually tap into. Sometimes it works the other way, like I said, every decision is unique.
I think a large contributing factor is the fact that I would like there to be variations in everything that I do. I would like to show various sides to my repertoire in the initial stages of my career because I feel that in this phase if you don't show that you are capable of doing various genres, working with different types of directors, do different characters and do different things like action, like comedy, like romance like drama. If you can't fit into all these molds then somewhere or the other things will pan out in a way that for the rest of your career you will be stuck doing the same things, which is not something I want to do because I want to be creatively excited every step of the way. So excited that I know that no matter what I will always give more than 100%, you know? So, for myself, to keep myself creatively excited and also for an audience, if I can do something as different as Band Baaja Baaraat to Lootera, which was so different from that, an audience notices that and it keeps them excited. I want them to feel like okay this guy always comes up with something new and different and I am really looking forward to what he comes up with next! So, to keep myself excited, to keep the audience excited, I try also to do different things and not repeat myself.
So what was it about Ram that made you say okay this is a guy I want to play?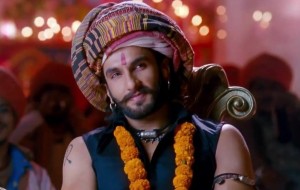 Well, half the battle was won when I knew that Mr. Bhansali was the director. He is a guy I would give my arm to work with. I have been such an admirer of his cinema, so like I said half the battle was won there. I think once the world of the film and the character was established, maybe 10 maybe 15 minutes into the narration, I was pretty much sold and was like this is just absolutely great. I would do anything to work with Mr. Bhansali and here is the kind of genre, the kind of zone that I think he and I would collaborate best with because it is flamboyant, it is colorful, it is vibrant, it is loud, it is melodramatic. It is very raw, very visceral. Also it is a very, very mainstream romance where there is song, there is dance, there is naughtiness… there is everything. It is a mixed bag of all of these things that I think are Mr. Bhansali's strong points and things I think are my strong points so I knew that me wanting to work with Mr. Bhansali and that this is the type of film that it is I was pretty much sold as soon as the film got set up in the narration. At the interval point I was already seeing myself as this character. I finished the narration and I think it was about 11 or 12 at night and I called Mr. Bhansali and I said I want to come see you. I went straight to his house and I said, 'Let's get this film on the road'. You know, it really did not take much for me. I was on every step of the way. It was a very, very quick decision for me.
Then I had to wait it out and wait for a leading lady. It took some time from when I signed on to the film to the time when we actually got down to shooting it. But it was good because I got to prepare: I got to prepare my speech, my physicality so it was good. I think everything happens for the best.
What is it like to work on film with Sanjay Leela Bhansali as a director?
It really was the most liberating creative experience of my life to have collaborated with a man whose genius I can vouch for. People use to always say he is a genius and he is all this and he is that and after have working with him I can vouch for all those things – he is all that and more. He really is a master of the craft; there is no better director for an actor – possibly one of the best in the world.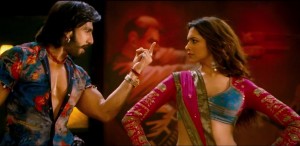 In an actor and director's relationship I think him and I are lovers (Laughs). I love him and he loves me. He just understands everything that goes into mise-en-scene but what is intangible, what is priceless and invaluable is the soul that an actor fuses into the material that really is on paper… He understands that better than anyone so he is most supportive towards his actors. His temperament is infamous but that is never directed towards the actor – he's so protective of the actor. He is like a mother tiger when it comes to protecting his actor's spirit and his actor's mood. He is so fierce about it.
He is no doubt challenging and demanding to work with. It is completely exhausting to work with him, like I used to leave the set and go home and there were so many days I didn't even have the energy to take my makeup off I used to just crash. So it is very, very draining to work with him, but it is almost like one of our famous Indian Freedom Fighters Netaji Subhas Chandra Bose said, 'Give me your blood and I will give you freedom'. That is what Mr. Bhansali says to his actors in a way, is that, if you give me an incredible amount, if you put in an incredible amount I promise you that I what I will make of it is something special and extraordinary. And you have to believe that he will do that and that is exactly how it is. It is like he gives you wings to fly. He allows the actor to interpret that character and the material and he retains so much of it in the film. He allows the performance to be born out of an actor's own instincts. He will bring you on the set and he will say okay now you play the scene for me, tell me what you feel like saying, tell me what you feel like doing. He will always keep improvising. He doesn't like to prepare. He likes to leave room for spontaneity. He likes to leave room for a lot of happy accidents to happen which leads to movie magic, you know that indescribable magic moment that gets captured on celluloid and that lives on forever. He understands that is the way to create it. He tries as much as possible to create the environment, the atmosphere that is required to have something special to come out. That is what he is chasing all the time. He is chasing to create that magic, which is why I call him a magician. (Laughs) You have to witness his process to really understand how unique it is. Nobody in this country certainly goes about it the way he does. It is beautiful because he throws that challenge to you and it is a very, very demanding challenge but then at the same time he will do everything in his power to and ability to make sure that you have everything you can possibly work with to meet that challenge. When I got selected I knew there was a responsibility that comes with it. There is a legacy that he has, he works with the finest of actors and he brings out their finest performances and there is a responsibility there that you have to continue that legacy. So yeah, I just put my best foot forward, completely submitted to him and he responded. He was so collaborative with me. I think a quarter way shooting through the film, one day randomly he turned to me on set and he was like: 'I don't know who Ram is.' I said, 'What do you mean?' He said, 'You know, me and the writers wrote this character down on paper and what you have done is you have reduced it to a mere starting point because you have taken it – you have made it your own and now you are just free styling with it. You are improvising. You come to the set and you give me something completely new and unexpected and unforeseen every day and I am absolutely loving it. I am completely going with it so the take on this character is completely you. I am loving everything that is being born out of your own instincts because it is always convincing. I think on account of the fact that it is being born out of your own instincts. I am just going with it every step of the way. I would just encourage you to keep going. Feel free to do whatever the f*** you want because I am loving it.'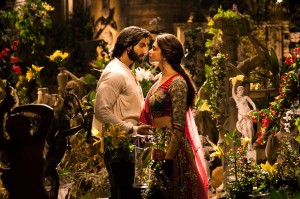 It was not easy sometimes. You have to go in like a blank slate every morning and be prepared for anything. A whole page scene could suddenly be churned into a silent scene or suddenly you could have 2 pages of monologue. Anything can happen and you have to hold your own. It is a very, very difficult thing to do. Because when you are on a film set it's just… like I said he just poses these challenges and they are not easy in any way (laughs) and you have to be prepared to go through that with him. At the same time he will support you as much as he can to try and get the best out of you in spite of putting you on the spot. It has been undoubtedly the most creative liberating experience. Somebody of his stature to allow me to be so free in his creations and contribute what was born out of me. I wish every actor in the world would have a chance to work with a director like him.
I am the ultimate Bhansali hero. I do think in terms of sensibilities I am the ultimate Bhansali hero. He loves song and dance – I LOVE song and dance. He loves histrionics – I do histrionics. He loves melodrama – I am all for it. We are just the perfect actor and director. I was born to be a Bhansali hero.
His films are like paintings with such color and incredibly rich detail…
EEEsh… of course you are very, very appreciative of the kind of pains that he takes for the kind of detailing that goes into every frame. And you know, when you see him looking into those details and when you see the team working so hard to make sure those details are there from the lighting, to the sets, to the costumes and he looks into absolutely everything and makes sure everything is so rich and detailed. It is the efforts he takes that it makes you feel like, Man I just want to do my best. Look at everything that is going into this one frame – I just want to do my best.
So then of course you have the gorgeous Deepika Padukone starring opposite you on this film. You guys really seem to be shooting sparks off the screen, literally, even just in the poster, so what was it like to work with her?
Yes! She is someone I have grown to admire a lot. People think she has come into her own after Cocktail. I have been following all her work ever since the start of her career and I can tell you that it happened a lot earlier. I think in films like Break Ke Baad and Lafangey Parindey she was really amazing. I think she is a most wonderful actress. I think talent is God given, you know, so you just have to be humble about it and she absolutely is. But what is most amazing is how she supplements her talent, what she does with her talent. You know what you do with your talent is up to you. To see the way she goes about it – she is so grounded, she is so humble. She is so disciplined and she works herself to the bone. And you know she does it all very casually. She is not very vocal about it and she doesn't show off. She is someone whose work ethic I admire a lot.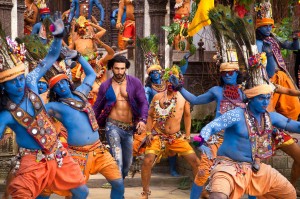 As far as the chemistry goes: it is so amazing the chemistry between her and me that I can't accredit it to anything but that it was fate. You know there was no building of it, we didn't have to build any chemistry, it was just there from the get go! It is so uncanny that the film is like that; the sparks fly between the two characters from the outset, from the word go. They set eyes on each other and it is over right there! (Laughs) It is on! It is amazing because you can't really tell in a reading or in a workshop because Mr. Bhansali doesn't like them. He doesn't like to do too much reading before we get on set so you can't really tell how it is going to be. Once we got onto the floor there was no breaking of the ice, it didn't have to develop or anything. It was just there. When that happens the only thing you can credit it too is fate. I guess she and I are two performers that were destined to be like this with each other and to do a film like this, which is full of that it. A film, which is an intense love story. When you look at the material you know very clearly, very early on, that the chemistry between these two is the essence, the core and the driving force of this whole project. I am glad that that is the one extra special element of all the material that is coming out that people are really noticing.

When you step away from the film after the final shot, and then come back later when you see even the videos or the final film what is that like? What was that like especially with Ram-leela?
I will talk particularly about Ram-leela but it is different every time. Sometimes you go back and you see the material and you are f***ing mortified and you are like My God I can't believe that this is what is going out. (Laughs) But with a film like Ram-leela I go back and I am like Mannn, I was totally zoning that day so I don't really know what went down (Laughs). I know I felt it when I did it. Man, this is just golden stuff. Because Mr. Bhansali, he would build you up and he would charge you up and you would go out there and you would be in it and you are immersed in it and in the zone and you would just do it. And you know you felt it no doubt and you feel good about it but with this, when I went saw it I was like Man that is really some mad stuff! Like you said you leave it, some time elapses, you come back and you kind of are able to view it objectively. I get stunned when I go into the dubbing studio and I see what stuff is in there – it is quite amazing. I get blown away by everything I see.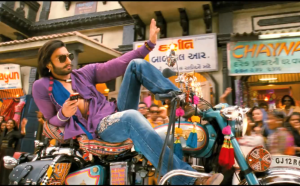 Do you have a message to your fans?
Thank you for all the love and all the support. Whatever I do I do for you. From my first film there has been so much love. I promise that I have devoted my life to doing well I will do the best I can. I hope the love keeps coming because it makes me want to do better and better. Thank you! I love you. Do watch Ram-leela; I think it has something special in it and I hope you think the same way! November 15th please do come watch!
I had so many more questions but our time was up and he was off! I want to thank him for such a wonderful and open interview it truly was a pleasure. Make sure to go see Goliyon Ki Raasleela Ram-leela from what I can see and from this interview I think I can say it is a film not to be missed!