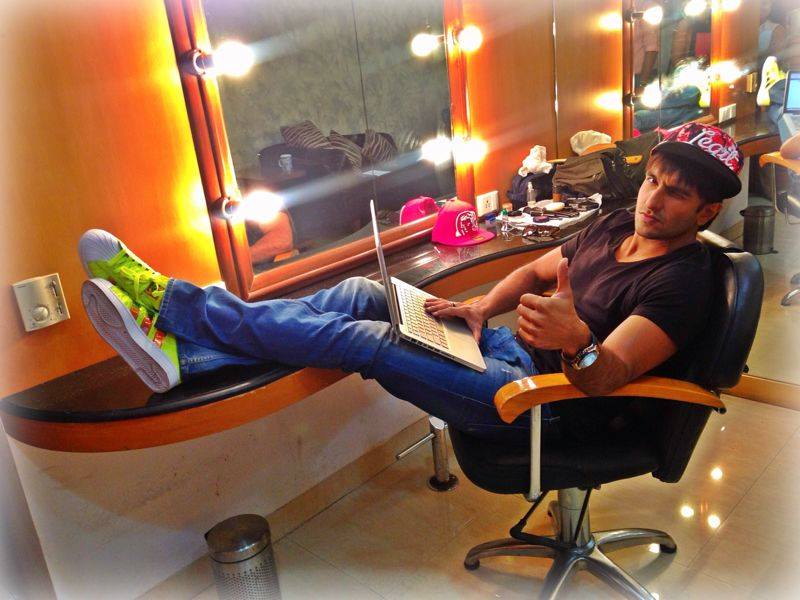 Ranveer Singh made a dramatic entry on Facebook with his official page www.facebook.com/ranveersinghofficial today much to the delight of his fans. The exuberant actor will now interact with his fans on the platform about the news, his views and give them clues as to how to kill his dil.
Fans will also get a glimpse of the man behind the enigmatic personality, hints to imitate his unique style statement and get a peek of the boy who grew up to be Ranveer Singh.
"I am looking forward to being more active on social media platforms. The success of my first ad campaign that was carried out exclusively online opened my eyes to the potential of social media. It's certainly the way of the future. Also, I wasn't keen on being this active on social media platforms initially, but I've had to relent now given the number of people that have been urging me to be more connected so I'll be using these platforms to stay connected with my fans whom I adore so much," said an excited Ranveer Singh about his Facebook debut.
Consistent for making headlines with his bizarre yet lovable antics, the dynamic and zestful actor has partnered with CA Media Digital's first venture, Fluence – India's leading Celebrity digital network for this initiative to further create and leverage his digital presence across different digital platforms including Facebook, Twitter, Instagram, Tumblr, Youtube, E-commerce, Games/Apps, Voice Blog, Telcos & OEMs and many more.
"After the stupendous success of the Durex Ad online and the subsequent signing of an e-commerce brand like Myntra, Ranveer now takes a plunge into the digital world by launching himself on social media. No one in Bollywood is as charged about things the way Ranveer Singh is, he doesn't believe in doing things half way. With his debut on Facebook, I'm sure that his fans will get the full Ranveer experience. We look forward to unleashing his dynamism like never before across digital platforms." Said Ashish Joshi, VP Digital & Business Head – Fluence.
On joining Facebook Ranveer interacted with his fans on a live Q&A session for 30 minutes taking questions, asking some of his own and getting to know his fans better.
Some highlights from that chat
His favorite moives of his: Band Baaja Baaraat and Lootera
Favorite movies not his: 3 Idiots and Andaz Apna Apna
Movie he had the most fun on: Gunday
His Next Film: Kill Dil, which he says is very happy with the way it has shaped up and the music is Killer!
Two songs he never gets tired of? Chaiya Chiya and Tune Mari Entry
Message to his Ranveerians: That I absolutely love you all. You mean everything to me and everything I do I do for you
There is so much more so be sure to check out the full chat on his official page!