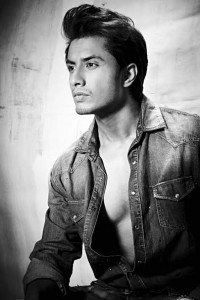 Having made his big Bollywood debut with the stupendously successful Tere Bin Laden, the sleeper hit of 2010, Ali was immediately roped in by Yash Raj Films and next starred in Mere Brother Ki Dulhan. The actor will now be seen in the production house's next Kill Dil starring Govinda,Ranveer Singh and Parineeti Chopra.
Having captured the hearts of millions in Pakistan and on home turf, the actor has now found fans in co-stars Ranveer Singh and Parineeti Chopra who recently joked that they both had a huge crush on Ali Zafar.
Sources reveal, "Parineeti, Ranveer and Ali got along like a house on fire through the shooting of Kill Dil…On several occasions both Parineeti and Ranveer praised Ali's performance in the film and the fact that he is a versatile entertainer who can also sing! Quite recently during a candid chat they revealed that they have secret crushes on the actor."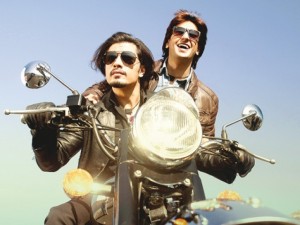 Apart from this, Ranveer said that in his opinion Ali is the complete package – humble, great looks, talented, brilliant musician and that the girls love him, while Parineeti said she hasn't met anyone as charming as Ali.
Ranveer said, "Ali is one of the most fascinating artist I have ever come across. His sense of humor is riotous. He is an artiste. Ali is a true fakir. He can survive on food, water and guitar. I definitely have a secret crush on Ali since it's so inspiring to see somebody whose artistic integrity is so intact. He is a charmer."