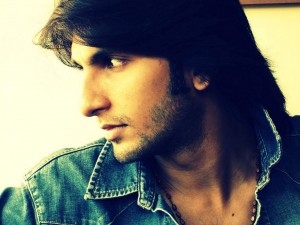 A grand launch with Yash Raj Films followed by another one in the making! Wow! This munda from Mumbai came with no filmy background and he's already made it big in the tinsel town.
Surprisingly with no poster, teasers or a trailer of Ladies vs. Ricky Bahl it is still getting a lot of attention and that should be attributed to the hero of the film Ranveer. Ranveer has been creating a stir and his fans have been going gaga over his different looks and charming personality.  All this must really make him a favorite amongst the directors.
His straight forwardness, care free nature and his boy-next-door good looks worked wonders in Band Baaja Baarat; silencing all his critics. Whether it was his brilliant comedy timing or his sizzling chemistry with co star Anushka Sharma, Ranveer Singh really stands out.  "Hard work is the only way" says Ranveer and that is exactly how he managed to win himself an IIFA award.
Now we must all wait patiently for him to carry out action scenes, hard hitting drama in his next venture. But we are sure he will take everything in his stride and deliver an even more energetic performance then his debut. Here's to wishing him all the best and we surely look forwards to seeing more of this guy! 😉