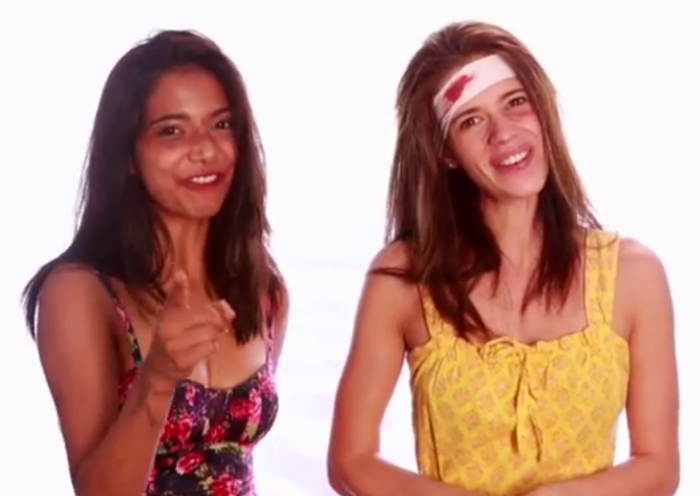 India seems to be in the grip of what is being seen as a rape epidemic. After the Delhi gang rape last year, many people have expressed their opinions about these horrendous acts, which just don't seem to end going by the media coverage. Opinions varied from condemning the act to how girls need to be kept under controle. Comedy podcast All India Bakchod gives their answer to the often heard comment "rape is a woman's fault."
The video sees the happy Kalki Koechlin and VJ Juhi Pande talking to Indian woman and explaining to them with a smile how rape is always the victim's fault. It's a sarcastic take on the victim-blaming that happens in India. The video incorporated all the bizarre comments heard in the last few months which justified rape. It deals with topics such as how woman should dress appropiately, how they can avoid rape if they call the rapists 'bhaiyya (brother) and marital rape.
The video finally ends with a group of woman acknowledging one fact – "It's my fault." The YouTube video is a reminder of how Indian society's patriarchal structures make every day a struggle for most women.
The makers of the video, comedians Tanmay Bhat, Rohan Joshi, Ashish Shakya and Gursimran Khamba, are happy with the response they received. Initially they were a little bit afraid of being misunderstood by the not-so-sarcasm-friendly people, but they were certain that if done right than the message will resonate with the audience. Their main concern was not to trivialize the matter.
The satirical video Rape? It's Your Fault was viewed more than 180,000 times within 24 hours.