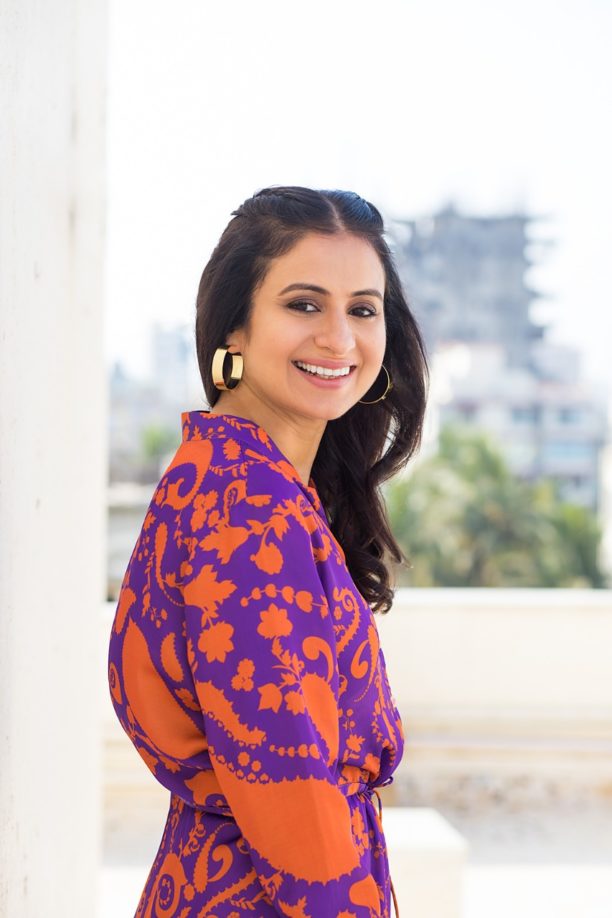 She is one of the most talented actresses in Indian cinema today who always gets completely lost inside her characters. Whether it is Safiya in Manto, Neeti in Delhi Crime Story, Neeli in Qissa, Nutan Yadav in Made In Heaven or Ishrat in Hamid, Rasika Dugal always delivers an outstanding and many times award-winning performance.
To celebrate the success of Hamid, Stacey was able to catch up with Rasika for a fascinating and fun conversation. Check out this in-depth interview where the actress talks of her surprising beginning, the roles she has played, the tears she has cried, and what we will see her in next!
Is acting something you've always wanted to do?
No, actually I pretty much fell upon it by chance. I had done a little bit of theatre while I was a student of Mathematics in a college in Delhi, but I never considered it as a serious profession at all. Nobody in the family has been an actor or ever wanted to be one or has been in the arts in any way. So, it wasn't something that was part of my world. Then I came to Bombay and studied film as part of my post-graduation course. That was only from a film appreciation perspective and not from a film making or a performance perspective. So, I think that was the first seeds of interest in film, but not really thinking I will be an actor. While this interest in film was developing, I found I got very mesmerized by the idea of film school. There is this lovely film school in Pune, which is the Film and Television School of India; it has a very rich history and a very lovely legacy. It is in a place which used to be Prabhat Studios, which is one of the first studios in India. Anyone who joined the Bollywood industry in the 50s, 60s, 70s were all from the film school. So, all the veterans that we know of in the Indian cinema had been to this film school. I thought it would be such a lovely experience to just be in that film school. That year, they were restarting their acting school after 26 years. In fact, I was just browsing through the newspaper and I saw that they are restarting their acting course. I thought that sounds like fun, let me just apply. So, just like that, I applied to a film school and I made it. I got through. The entrance process was rigorous, it was 4 rounds with an audition and then a workshop, and during that workshop you had to do all sorts of things like improvising and working on a scene and everything. They had made the entrance process so hard that by the time I got through I was like now I just have to take this and join.
Once I was into the film school, it's a 2-year-long course, but about 6 months into the course I knew this was something special and I wanted to do it for a while. I didn't know how long but I knew this is something I wanted to do for a long time.
What a preparation for you to move forwards…
Yes, and you know, it is also affiliated with the National Film Archives and they have some of the best prints of the oldest films. We used to watch films every evening at the film archives. So, we've watched all of Tarkovsky [Andrei] – in print like in actual film not on digital. All of Tarkovsky, all of Ozu [Yasujiro], all of Satyajit Ray, all of Ritwik Ghatak. It was a lovely experience.
Also, everyone would be shooting something all the time. I was in the hostel and at 2 o'clock in the morning somebody would come wake you up and be like, 'We are short of people. Can you just come and hold up the reflector?' and I would say, 'Yeah, yeah, I am coming,' and I would wear my pajamas and run to the shoot. So, it was like living on a film set.
What was your first film?
While I was at the film institute, I had friends who were living in Bombay, and one of them was an assistant director on a film. I had come to spend the weekend with them, and she said, 'You know, I am holding auditions for a small part in the film.' I thought let me come and do an audition just to see what an audition feels like because I am going to have to do it very often – let me just see how it works. She said, 'Come and I'll do a test with you just for the experience'. So, I went, and I tested for it and I actually got that part. It was small part. I had 2 scenes in a film called Anwar, which was directed by Manish Jha.
My first lead role was in a film called Kshay directed by Karan Gour. I had the lead part in that film and the whole film was about this woman's obsession with a statue of the Goddess Lakshmi. It was a very character driven film. This was in 2011 and it had premiered at the Chicago International Film Festival. It did a good round of festivals and it won some stuff. That was really the first time were somebody had been recognized and been kind to me for my work.
You were also in Qissa directed by the wonderful Anup Singh.
He is just the most loveliest person in the world. Not just the loveliest director, but also the loveliest person I know. Of course, Qissa was such a special experience with all of us Tischa [Chopra], Tilotama [Shome], Irfan [Khan] and Anup. It was lovely. He is really one of those directors who creates an environment for you to work in. He creates such a lovely environment that you don't need to articulate everything that's happening there. We just understand each other through poetry, through just talking to each other, through just being with each other and just genuinely respecting each other. We are all still good friends, because the experience of that film was so beautiful, and we shared so much that I feel that those are relationships for life.
How do you decide on the films you choose to do?
A bunch of reasons. Of course the script is important, the role is important, what you are learning from the part, how it challenges your craft as an actor is important, all of that is important. But I think over the last few years the one that's become the most important to me, and I keep telling Anup that it is because of him that I've become spoilt, but the thing that has become more and more important thing to me is the people I work with. That means the director and the co-actors definitely and also the producers. Very often you don't get producers who are so aligned to the idea of the film – they might be interested in it, but there are very few who totally understand why you are making a project and what they need to do to get it done and to get it done in a way that it needs to be done. So that becomes rare, but I've been very, very fortunate in directors and co-actors. Because I feel as an actor your job is to be vulnerable and the space that you take that vulnerability to, they should at least respect it if not reciprocate it. I don't want to do a film with somebody and take all my heart there and realize that the intent of the film is not kind and is not aligned with mine.
You had a special role in Made In Heaven, the Amazon Prime Series, tell us about that.
Actually, you know Alankrita [Shrivastava], the director of the episode, we were in college together in Delhi and actually the first play in college I had done was with her. We've been trying to work with each other for many years but for one reason or the other it didn't work out. So, she said this is a small part, would you want to do it. I had heard about the show; I hadn't read the script then. I had heard it was about weddings and wedding planners and thought wow, it will be easy and breezy, and they'll make me wear nice clothes and it will be fun. It will be different from the all the emotionally intense roles that I had in Qissa or in Manto or Mirzapur or in Delhi Crime. When I read the script, I was like Oh My God… not again. I said you could have let me be happy in at least one episode.
I always have 1 happy scene and 10 others that are emotionally tiring. So, if you watch this film Hamid, I have one happy scene in that film and then it all goes into being really in a very different space.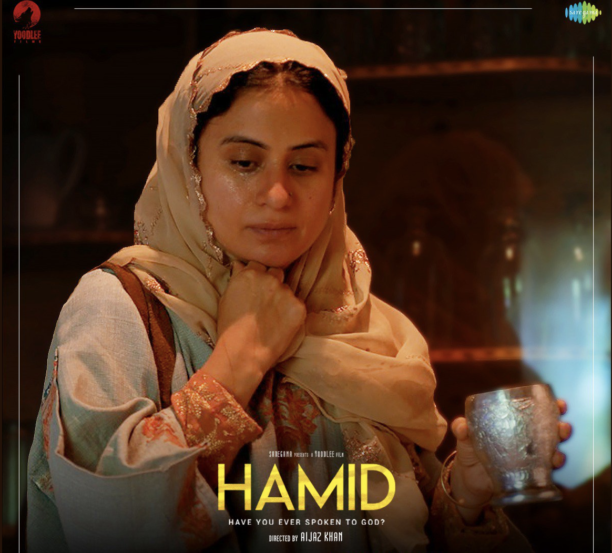 So, tell me about your role in Hamid.
Hamid is one of those experiences where I was very nervous about it in the beginning. I actually said no to the film because I play a Kashmiri woman whose husband is missing. Many, many, many families in Kashmir have had boys, young men, who "disappear", and nobody knows what has happened to them. That kind of grief and that kind of lack of closure and that kind of living in a conflict situation for many years… I felt that no matter what I did I would not be able to truly understand. I was extremely nervous. I don't want to do any sort of injustice to a narrative, which has been told in several different ways and sometimes not very fairly. I told them please can you cast a Kashmiri actor, because I felt that no matter what I did I would be an outsider to this story – always. But the director was very convinced that I could pull it off. He was very constantly confident about my work and that was very encouraging to me because even on shoot he was like, 'Listen, don't worry. You know your work. I know you can do it and you are very good; you'll get it done.' I think what made me finally say yes was that, as I said, I felt, definitely, the confidence of the director, but I also felt that the debate, who is an outsider and who is an insider, that who is telling the story is the one that we must always have – no matter what we decide. That does not mean you cannot transcend some boundaries if you are given enough for the work that you are doing.
I still don't know if I did any justice to it, but I know all I have claimed to have done is that I felt that something within me had shifted when I did the film. Which I can't fully articulate, it is very intangible. From whatever little experience I've had – I know that the magical moments are the ones that are intangible. If I've experienced even one of those in any one moment in a film, I would feel like somewhere I've done my job.
You did do justice to the role because you won Best Actress at the UK Asian Film Festival.
Yeah, I did. But I don't know if that means that I've done justice to this film.
How does it feel when people talk about your work like that?
It's really overwhelming. I think whether or not my films have done well commercially, most of them haven't, and in fact most of them were not distributed with the kind of distribution that commercial films get. So, whether my work has been viewed by a wider audience – one thing that I've been very lucky about has been that always the reviews and that feedback from the audience have always been very good. That is something that is so special and heart-warming that I almost feel nervous to get attached to that because I feel like I don't want to be expecting that for myself. I don't want to be expecting that every time from my projects. I don't want to feel like there is no more room to grow and I don't want to feel like there is no room to err. I don't want to put that pressure on myself as a performer. I feel like that's very limiting. I think it was David Lynch who said, "The only thing worse than a bad review is a good review."
I don't want to get so conscious of my work or judge myself every time I am doing it. I don't want to get stressed about 'oh I want to do a good job always.' In fact, I want to be free of that and I want to be able to do something really badly and be like, 'you know, I messed up. Now let's try something else.'
It was so loved at the UK Asian Film Festival that it is being shown again…
I am thrilled that Hamid is going to be screened again because of audience demand. I hear it's going to be open air screening; I wish I could have been there!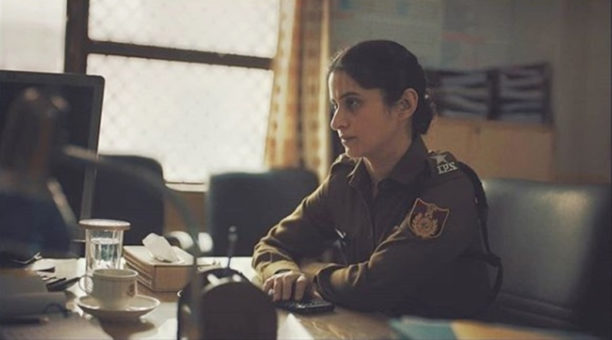 Let's also talk about Delhi Crime Story, that is such a hard to story to tell and I imagine a hard thing to be a part of…
I have known Richie (Mehta, Writer – Director) for a while. When they told me what the series was about, I remember thinking that if this was anybody else, if it wasn't Richie, I wouldn't even have considered it. I knew that if it was Richie, he was going to make something which has the sensitivity of the material and in that it would be something that I would never have to worry about. If I didn't have that reassurance about him as a person, it would have been very hard to sign onto this project. When I read the script, it was proof of what I was thinking – that he had dealt with it with utmost sensitivity. That was very reassuring. I knew it would be disturbing and I knew it would be going back to a lot of what I felt in 2012 when I heard the news. But I felt that I wanted to revisit it. And more, I wanted to remember because I felt that I moved on too quickly and had fallen back into the comfort of my life. I felt that all of us needed a reminder that something like this happened in the society we live in and in one way or the other we are all accountable.
How do you let your difficult emotional roles and films go? Is it hard?
You know, I am not so conscious about how much I've taken in and how much I am letting go. Those are sort of subconscious processes. I am not completely clear when that happens and when I am in it. A lot of people ask, do you get into the character? I don't really know. I try, but I am not sure what I have achieved and what I haven't. And if I have, I am not so conscious of it, you know. When the film is done, I feel very, very sad. (Laughs) It is almost like a break up really when it has been a good experience (laughs) and mostly I have had good experiences. I just feel like Oh My God I am not going to meet this director again, or my co-actors how will I meet them again? When I meet them again it will be so odd it will just be awkward. I find it hard to let go of all of that.
But I think the experiences that I have been through in my attempt to be Ishrat in Hamid or be Safiya in Manto or be Neeti in Delhi Crime or Neeli ib Qissa, all that I have done to be there I think those experiences have become a part of my experiences and they will remain always! And you know I don't want to let go of it in one sense because they are now things that I have experienced.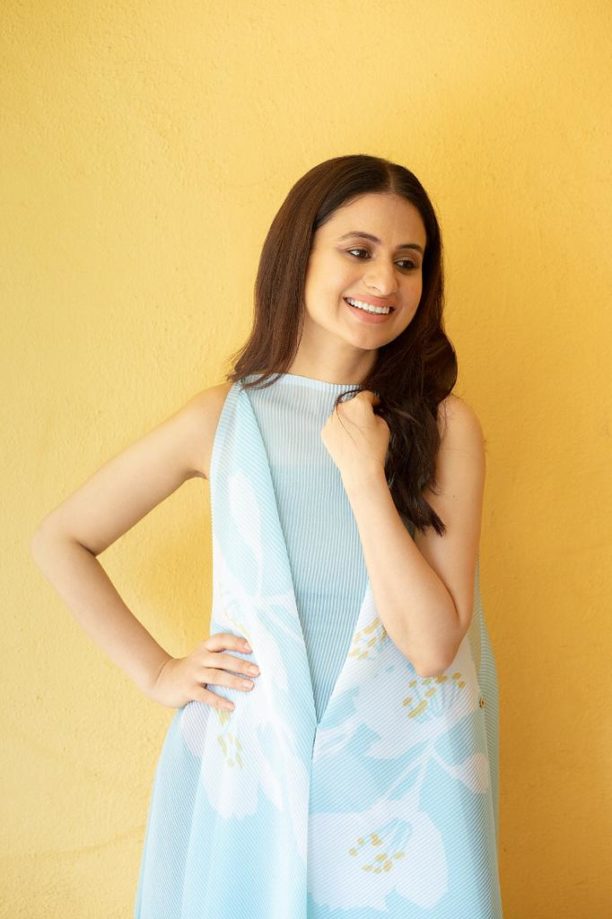 What do you have coming up next?
I have a film which is going to release in a couple of months, which is possibly the most commercial film I have done. It is in the comic space, so I didn't have to many crying scenes in this one! I wouldn't describe them as happy scenes, but they weren't emotionally draining in any way. That was new, both the commercial side and the comic space. That is in post-production and should be out soon.
Then there is another film that is with a director I had worked with previously on Kshay. He is a crazy guy! He is lovely. I am very, very fond of him. He said, you know, I want to do an improvised film. So, I said okay let's do this! He came to me with a script, which was basically a description of every scene and the way it was written sort of defines the intent of the scene, but it doesn't tell you exactly how you are going to achieve that intent. I remember I was reading it and reading it and when I came to page 19 and I don't know what happened to me and I can't remember what it was on page 19, but I suddenly shut the script and I said I am doing it. He said to me recently, I am really curious what it was on page 19 that made you want to do this. I said, I have no idea there was just something! I felt that this film had layers which we could explore.
This was great fun! It was great, great fun! I had so much fun doing it that I feel like I never want to work with written lines any more. (Laughs) We just had such a blast! You know, sometimes it feels, or you imagine that it looks a particular way on paper even though they weren't fully written out, but the way it was written you get a sense of it right? But because it was not scripted completely it just turned out to be something else! So, at the end of the shoot I looked at Karan, the director, and I said so what genre is our film and he said Listen… I have no clue! (Laughs) So now we are still figuring that out. He is editing it and I am sure he is cursing me every single day on the edit table! (Laughs) I had such a blast!
So, acting in college to what you have done now looking back over your career can you imagine that this is what it has been?
Never!!! (Laughs) Sometimes we get so involved in the smaller issues that we are confronted with every day like the signing of a contract, should I do this project or should I not? Or I have to go for promotions or even things like where is my makeup artist! I have to do my Instagram posts – Or will I get that other project that I have been wanting to do? All of that is so overwhelming and it just takes away but sometimes when I am in the middle of it all and when I get really busy I have moments were nothing else matters and I start thinking about all the work I have done and I am like WOW that has worked out really well. (Laughs) I have to say there were several things which didn't work out and there were years were I was close to getting 5 films which I really, really wanted to do and none of them worked out. So, there have been times like that as well, but I think I am good at keeping the good memories alive. I easily block out the bad ones!
What do you love about being an actor?
I think what I love about being an actor in films or in the series or whatever, as opposed to theater, is that I can be shy, and I can still share. I really find that it is enough for me to experience and then somebody else connects with the audience and it reaches there. I don't have to want to share I just can through my characters.
The special screening of Hamid in the UK takes place tonight at Wembley Park as part of UK Asian film season at 7pm. The film is also currently streaming on Netflix.
I would like to thank Rasika for the wonderful conversation! I cannot wait to see what this talented actress brings to the big screen next!