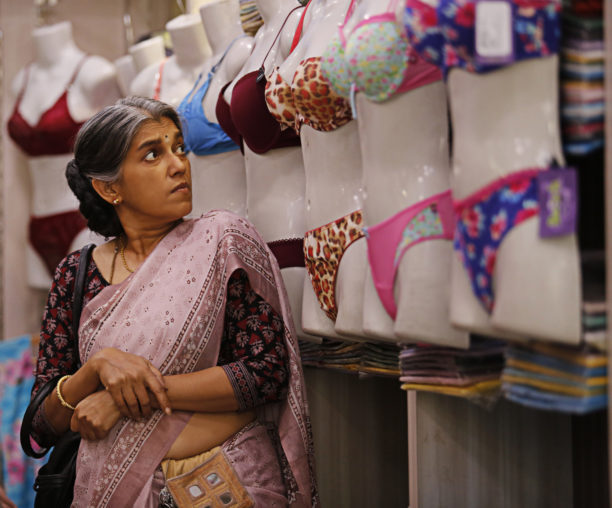 Ratna Pathak Shah has won the Best Achievement in Acting Award at the first Ottawa Indian Film Awards, Canada for her dynamic portrayal of a mid-50s woman in Lipstick Under My Burkha. Earlier in March Ratna Pathak Shah won the top acting award at the London Asian Film Festival. This makes it her second acting honour for the film.
Ratna Pathak Shah says, "I am happy to hear that the film is being received well wherever it's been shown in the world. My part is a really unusual one and so I'm not surprised that "Usha" (my character in the film) is winning awards. I just got a luck chance to embody her! Now lets see how audiences in India react."
Director Alankrita Shrivastava, "I am so proud and so happy that all the performances in Lipstick Under My Burkha are being appreciated. The actors really gave the film their all. Ratna has done a fantastic job in the film. And I can't wait for people in India to watch the film."
This award makes this award the 9th Award that Lipstick Under My Burkha has won. Most recently Konkona Sensharma won Best Actress at the New York Indian Film Festival. The film has also won the Grand Jury Prize at the Films de Femmes Festival in France, the Best Film Award at the Glasgow Film Festival, the Best Film Award at the London Asian Film Festival, the Best Film Audience Award at Cinemasia Amsterdam, the Spirit of Asia Prize at The Tokyo International Film Festival, and the Oxfam Award for the Best film on Gender equality.
Lipstick Under My Burkha, produced by Prakash Jha, is the story of four small town women chasing their secret dreams. The film has already screened at more than 25 film festivals across the world, and will be releasing in India soon.