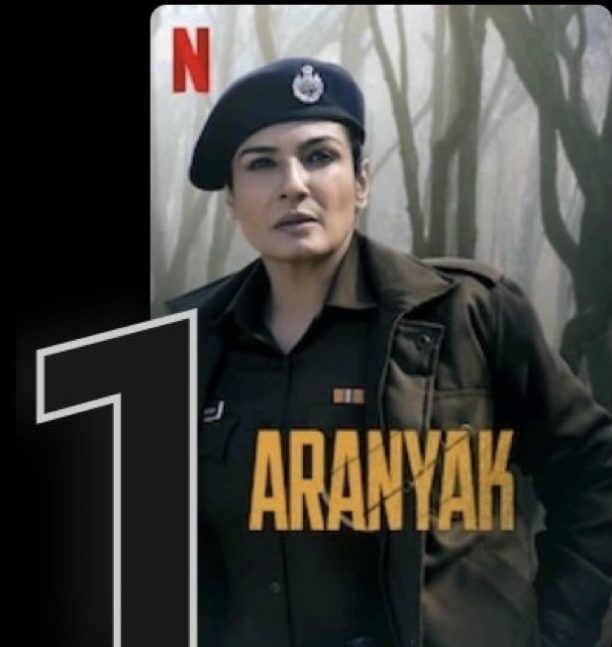 Aranyak starring Raveena Tandon was released last Friday on Netflix. A crime thriller set in the forests of Sironah town in the hills of Himachal Pradesh the series is performing exceptionally well on Netflix.
According to Netflix: Political ploys, personal agendas and a beastly myth all surface as two mismatched hill station cops navigate a web of suspects after a puzzling murder. This intriguing narrative is catching the attention from across the corners. In fact, Aranyak gained anuge number of views and placed 1st on the Netflix watch list!
Aranyak, with enticing story, and with it's fabulous numbers, even beating Money Heist and Sooryavanshi, makes us believe that Indian content is the choice of fans the world over.
If you have not watched Aryanak yet, we say go and watch it now!