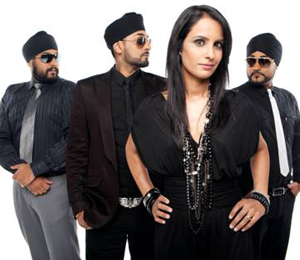 RDB team up with Akshay Kumar, Ludacris for another smash hit soundtrack! Forthcoming movie Breakaway. The movie is all set to release soon with a huge star cast of Russell Peters, Camilla bell, Rob Lowe and a cameo from Drake.
This indo – Canadian movie is an inspiring movie based on a hockey player in Canada. RDB have given music to the movie alongside the background score. As Always RDB have paired up with the best in the industry, Akshay Kumar and Ludacris for Shera Di Khom. RDB, Akshay Kumar and Ludacris will be seen in the music video. Breakaway is upcoming Hollywood Movie of Director Robert Lieberman and written by Writer of Breakaway are Jeff Schechter and Ajay Virmani. Also look out for the track Sansar feat rapper, Jai Hind, Nav, and Kat Eyez which is also used in the theatrical promo.
The film is an underdog story that has it all, Sports, Drama, Music and a dash of Bollywood, The blend to a perfect entertaining movie with some great music and a huge star line up.