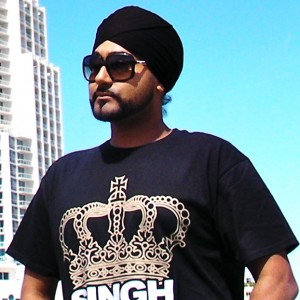 The international music fraternity has faced a saddening loss with Kuly of music band RDB, passing away on 22nd May 2012 in Houston, Texas, USA. The popular music group member sadly lost his battle with cancer at the young age of 35 years old.
Kuly was diagnosed with a brain tumour in April 2011 and underwent radio and chemotherapy. He was receiving treatment at a specialised clinic in Houston at the time of his death.
Kuly was an intrinsic part of RDB, a leading international music group, famed for their contribution to globalising Bhangra and Indian music. His legacy will remain with RDB and their super-hit tracks such as 'Aaja Mahi', 'Singh is Kinng', 'Aloo Chaat' and 'Shera di Kaum'.
RDB and the family have asked that their privacy is respected at this very difficult time and thank their fans and well-wishers for their continued support and condolences.
RDB's facebook page has been opened up for those who wish to pay their respects to Kuly and his family. To leave a message please visit: http://facebook.com/rdbmusic
BollySpice extends their deepest condolences and our thoughts and prayers go out to the family.