Are you ready to get your first look at Chennai Express? We certainly are! Directed by Rohit Shetty, the film stars Deepika Padukone and Shah Rukh Khan! They are having a grand launch of the trailer today at 4pm and you can watch it live on YouTube.
Live stream! https://www.youtube.com/watch?v=cItufvULUrk&feature=plcp
Early reports are that the trailer is going to blow us away! We can't wait to see SRK in his action avatar!
Check out this cool new poster too!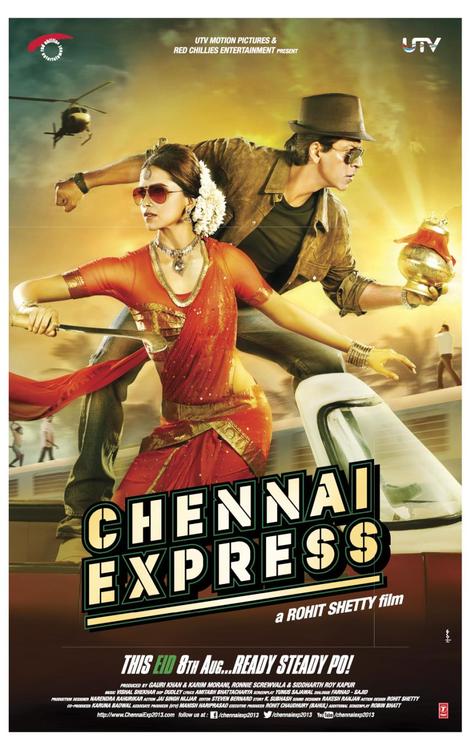 Also check out the official site! http://www.chennaiexp2013.com
We will be there at the launch so will have a full report so watch this space for much more!!
To hold you over have a look at the pics from the set!