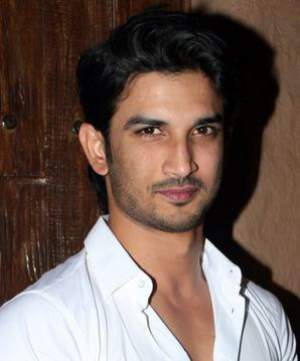 The very first time that I spoke to Sushant it was after I saw him steal the show in Kai Po Che. I saw a special spark there and I congratulated him. I also reminded him that I had messaged him after seeing him on Nach Baliye (or whatever the dance show was). Contrary to the claims being made by Ekta Kapoor about her "dear Sushi" being discovered on her show Pavitra Rishta, Sushant journey as an actor began for me with his display of dynamic dancing on Nach Baliye.
I reminded him of the unanswered text. And Sushant's response was classic. "I though the text message was a hoax. Why would you congratulate a Nach Baliye contestant?"
Why, indeed!
For the same reason that I congratulated him for each of his big-screen performances, Kai Po Che (2013), Detective Byomkesh Bakshy (2015), M S Dhoni:The Untold Story (2016), Kedarnath (2018), Sonchiriya (2019) and my favourite Sushant performance as Anushka Sharma's Pakistani love interest in Raju Hirani's PK.
I remember Sushant telling me that quite few stellar names had refused the came in PK because it was the role of a Pakistani. Sushant never spoke about the roles that he turned down. These included three back-to-back Sanjay Leela Bhansali epics. Which actor except Sushant would dare do that?
There are some things about Sushant that I used to find annoying… and I never hesitated in telling him off. For example, his over-exuberant personality. Sushant would always over-do the warmth. Once he called to say, 'Sir,I was sleeping just now, when I heard your voice on television praising me for my performance (in Kai Po Che). It made my day.'
I knew he was faking it. But then he was trying to be nice. Sometimes he tried too hard to say the right things. Sushant was always trying to be Mr. Congeniality. I always wondered why. Though there was always a bedrock of sincerity to back up his over-enthusiasm I now realize he was a hiding a deeply-embedded sorrow behind his bravado.
I remember once I has asked him to meet some NRIs who wanted to meet the "top stars". Sushant had recently moved in his new home and he was happy to entertain my guests. "Aapke mehmaan sar-aankhon par." To my horror and embarrassment the guests turned up a good hour later to meet Sushant. This, I only go tto know when he texted me, 'Sir aapke mehmaan log kab aa rahen hain?'
Nothing about making him wait.
Always smiling, always patient..when I would be irritable with him he would say, 'Sir aap mujhse naraaz ho jaate hain.'
His proudest celluloid moment in a career so savagely cut short was Dhoni. Playing Dhoni was a matter of great pride for Sushant. Because Sushant's first career-choice was cricket.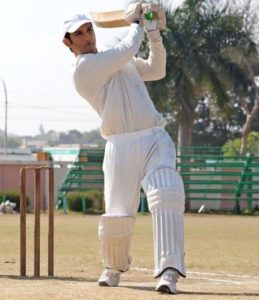 He told me, "My sister Mitu is a state-level cricketer. I did have an inclination towards cricket from a very young age. I too was a national-level player. I did think of taking up cricket as a profession when I was in Class 8-9. But it was too much family pressure . I was the youngest child and the only son. I was expected to shine in academics. It seemed like too big a risk to take up cricket as a career. I thought I had to live up to my family's expectations.Not that I didn't like academics. So I chose to be an engineer. I gave up my dream once. But I wouldn't let myself give it up a second time."
Sushant had many dreams. He constantly spoke about science, astronomy and philosophy. He was such a talker that once Paresh Rawal said, "I once thought Shah Rukh Khan to be the most knowledgeable actor in our industry. But Sushant is just as well-informed on any topic under the sun."
I can see Sushant discussing life, art science and destiny with Rishi Kapoor and Irrfan in heaven.